Listener's Digest 004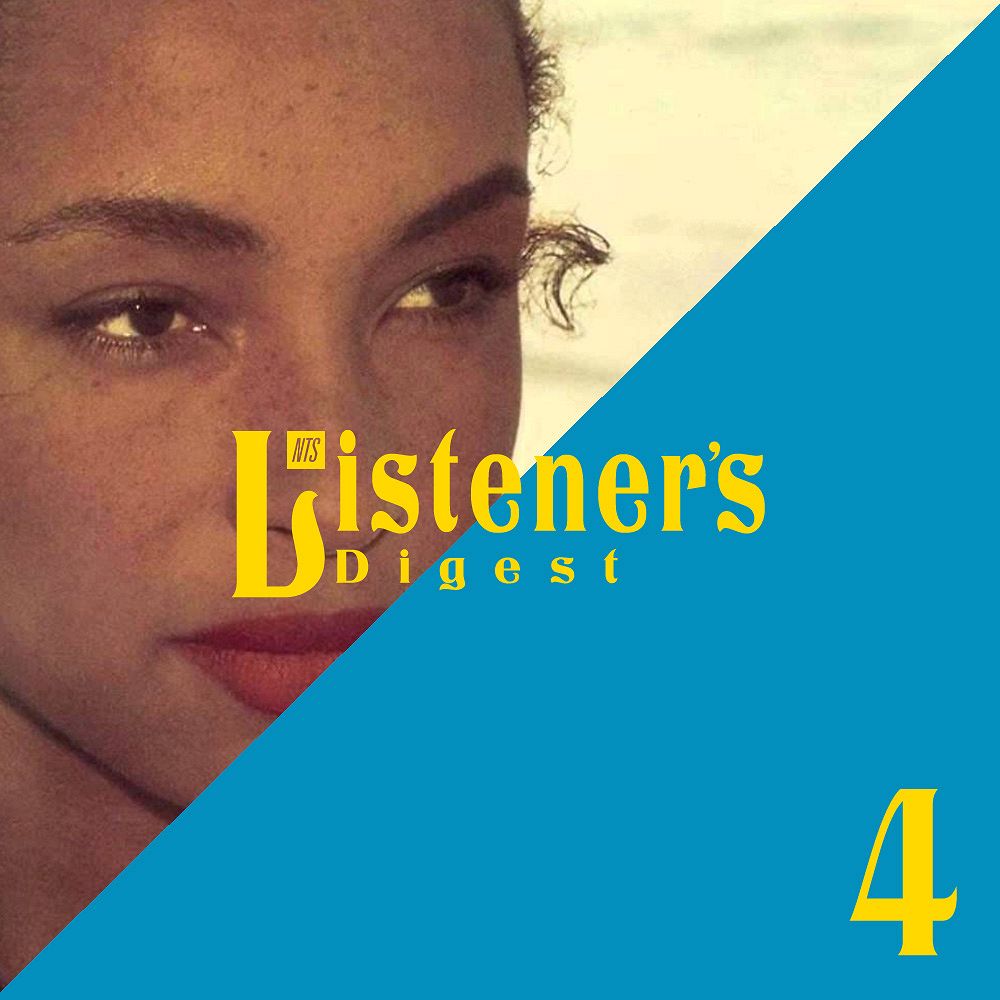 A small selection of our favourite new and old music recently played by NTS hosts...
NATHY PELUSO - ESMERALDA
Argentina-born and now residing in Madrid, Nathy Peluso is on a swift and unwavering ride upwards in the world of contemporary Spanish hip-hop. Perfectly toeing the lines between trap and R'n'B, she was a welcome visitor to the NTS studio this January - listen back to her full show for a live rendition of the above track, 'Esmeralda'.
PENDANT - MAKE ME KNOW YOU SWEET (LP)
The debut release on West Mineral Ltd, a new label from Pendant, also known as Huerco S. The Pendant moniker has only been used once before in 2016 when contributing a track to the ambient cassette comp, bblisss. The new LP is an exercise in languid ambience, dragging out synthesizer pads to glacial proportions and distorting them with hiss and artefacts to pleasing harmonic effect. Highlights include KVL-LWQ, produced in collaboration with Pontiac Streator and OXI-GKK, both streamable from 35:46 into the album.
SADE - LOVE IS STRONGER THAN PRIDE
The 16th of January marked Sade's 59th birthday. Senay Kenfe paid his dues by including War Of The Hearts in the latest edition of Quiet Storm, and Charlie Bones ran through a selection of her songs including 'Love Is Stronger Than Pride' on The Do!! You!!! Show. A masterpiece in smooth jazz sophistipop, the track was originally written just over thirty years ago by Sade Adu, Andrew Hale and Stuart Matthewman.
MINA - SENTAH (EP)
Mina's SENTAH EP came out early last summer, successfully synthesizing a range of energetic dance influences from UK funky, kuduro, afrobeat and beyond. She's recently joined the NTS roster, so listen back to her inaugural show featuring her own music played alongside that of J Hus, Crazy Cousinz, iLoveMakonnen and more. Branko also premiered an unreleased track of Mina's, 'New Patan', on the latest episode of Enchufada Na Zona.
PARRIS - LIONEL'S DUB
Brilliantly sparse and moody dub taken from Parris' recent 2 Vultures EP, out now on The Trilogy Tapes. As played by Illum Sphere in his latest two hour session.
KRIS BAHA - AUTORA

Groove-heavy, unrestrained EBM from the Berlin via Melbourne based producer. The title track from Kris Baha's Autora EP, released on Discodromo and DJ Boris' CockTail d'Amore late last year, has enjoyed recent radio play from Peach in her NTS debut. For more, check out Kris Baha's recent guest appearance alongside Phil Jondo for We Are All Egyptians.