Listener's Digest 005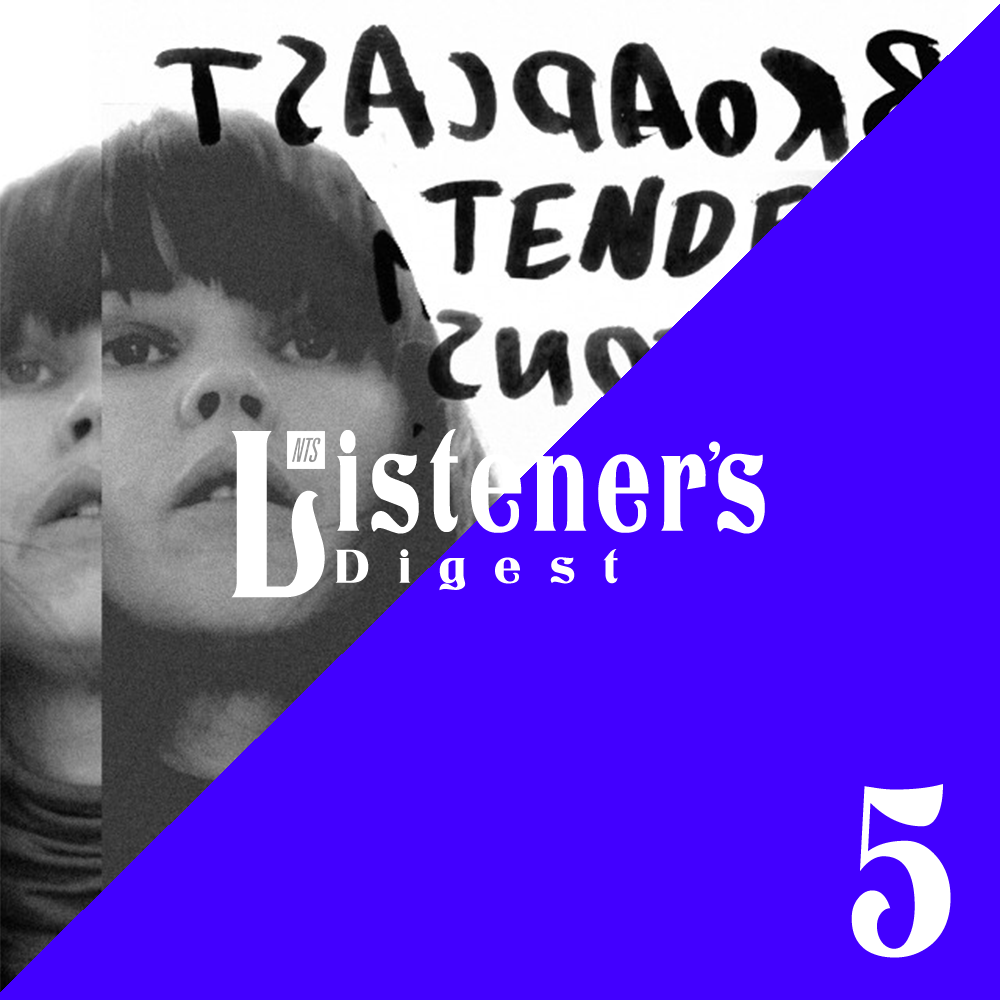 A small selection of our favourite new and old music recently played by NTS hosts...
OMERTÀ - COCK TALES
Omertà is a code of conduct in the world of organised crime, which stresses total silence regarding criminal activities as well as wider non-cooperation with legal authorities. It also provides the name for Florence Giroud's project and self-titled LP from last year, where she invited five musicians to perform around a series of her spoken texts, with French language lyrics penning a narrative based around self-discovery and the island of Corsica. As played recently by Danny Bushes and Adam Oko as well as Okonkole Y Trompa.
BROADCAST - CORPOREAL
Broadcast were a psychedelic dream-pop band from Birmingham who released on Warp Records. Lead vocalist and guitarist Trish Keenan tragically passed in January of 2011 from pneumonia, and NTS residents Arrhythmia marked the seventh anniversary of her death with a two-hour show dedicated to her life and work. The above track, Corporeal, blends drifting vocals over 8-bit fuzz and a disarmingly catchy bassline, having proved a recent favourite on other resident shows including Slime w/ Little and World In Flo Motion.
HELM - AFTER DARK (SKY H1 REMIX)
Helm's World In Action EP on The Trilogy Tapes sees new life as a remix compilation on his own label, Alter, released on January 26th. PAN affiliate and Belgian based producer SKY H1 teases out the melodies in Helm's 'After Dark', resulting in four minutes of blissed out ambient trance. As played by SKY H1 herself on a guest mix for Skyapnea.
HUGH MASEKELA - DON'T GO LOSE IT, BABY
The composer, trumpeter and "father of South African jazz" Hugh Masekela unfortunately passed away last month. 'Don't Go Lose It Baby' is a perfect example of post-disco afrofunk, and has enjoyed recent airplay from both Lance Rock from NTS L.A as well as The Extended Play Sessions in London.
LATA MANGESHKAR - THODA RESHAM LAGTA HAI
Perhaps the best known playback singer in India - recently selected by Raji Rags in his latest show, themed around music from India.
Raj: Picked up this bad-boy LP whilst digging in Delhi recently. Mainly picked it up because it has the break for the early noughties R'n'B banger, Addictive, by Truth Hearts. Lata Mangeshkar has an undeniably hypnotic voice which makes it no surprise that you can hear her sampled by everyone from Madlib to Flying Lotus, Four Tet and even Britney Spears... most of these tracks I played in my Indian Music Special. Not just sample fodder though, she's labelled the 'Queen of Melody' for a reason and her beautiful voice cuts through all her work that has spanned over 7 decades (!!!). Her voice is especially potent when paired with India's 'disco king' Bappi Lahiri, and the legendary Bollywood soundtrack composers - S.D. Burman and his son, R.D. Burman.
FREDO SANTANA - BEEN SAVAGE
Another talented musician to pass away last month, Fredo Santana died of a fatal seizure aged just 27 on January 19th, due to alleged health problems resulting from his heavy use of lean. The Goth Money crew paid their respects to Santana, one of the best proponents of the Chicago drill sound, by opening their show with 'Been Savage' from Santana's 'Fredo Kruger 2' mixtape. Santana's death prompted a public statement from Richmond rapper Lil Ugly Mane, decrying the use of lean as destructive: 'I'm honestly fucking sick of hearing about people dying from this shit and i hate that i have a song about it cuz it's irresponsible and fucking lame.'