Listener's Digest 006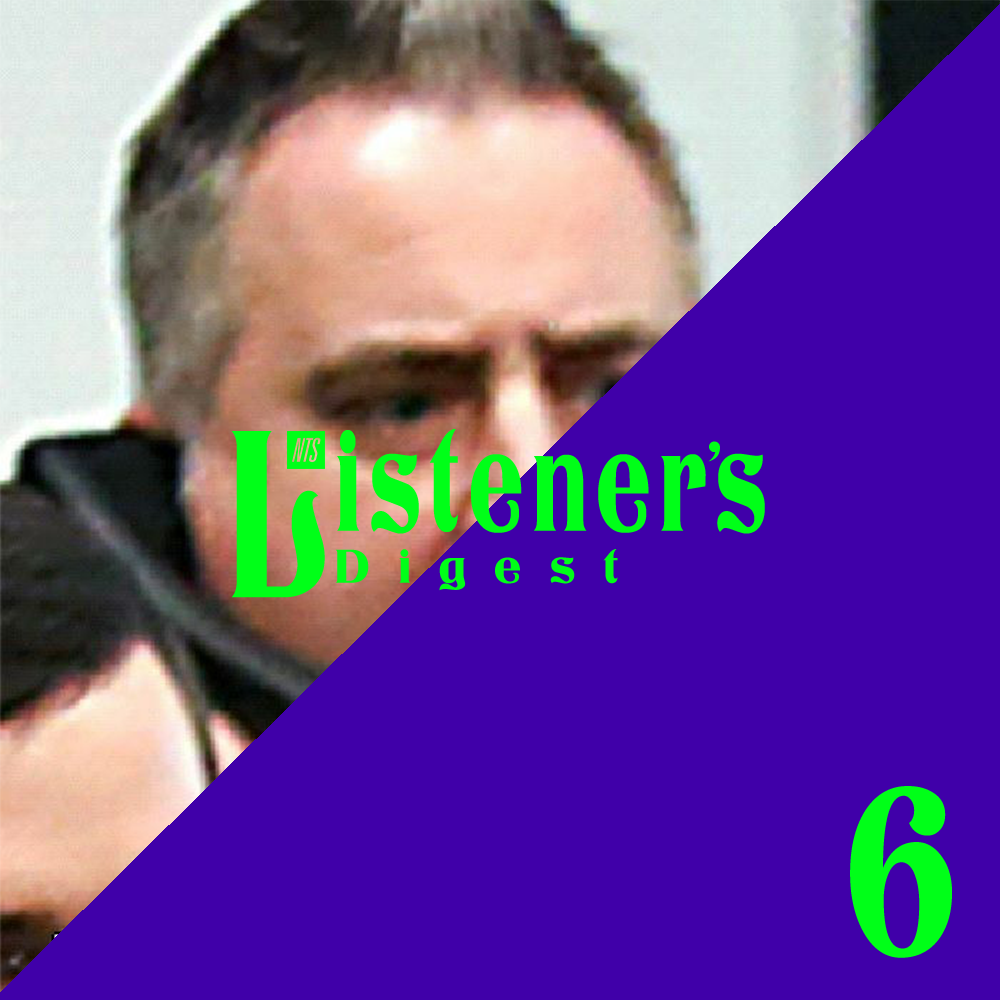 A small selection of our favourite new and old music recently played by NTS hosts...
COIL - 7-METHOXY-B-CARBOLINE (TELEPATHINE)
DJ October opened the most recent Sacred Pools show by playing a twenty-three minute long drone piece by Coil in its entirety. The track in question is named after a hallucinogenic drug derived from ayahuasca, and is taken from Coil's 1998 album, Time Machines. Coil's co-founder, John Balance, has described the album as an attempt to create a series of "temporal slips".
SHAMOS - I CAN THINK OF NOTHING ELSE BUT THIS MACHINE (CASSETTE)
NTS resident host SHAMOS has just dropped a cassette, 'I Can Think Of Nothing Else But This Machine', on his new imprint, Role Models. Recently played by Lukid, Rory Bowens and Baadnews.
The tape varies in style from diabolic funk in 'AMBTNZ' to the simultaneously cinematic yet lo-fi textures of closing track, 'A F U'. The release is a collection of SHAMOS' demos and ideas from the last few years, hence its wide scope, and it borrows its title from a quote by Scottish engineer James Watt. In a pivotal moment for the industrial revolution, James Watt invented the Watt steam engine in 1781 and this same quote has appeared on the English £50 note since 2011.
STELVIO CIPRIANI - LA POLIZIA STA A GUARDARE
Stelvio Cipriani is a soundtrack wizard who was responsible for scoring the Italian crime film, 'La Polizia Sta A Guardare' (released as 'The Great Kidnapping' in English). The main theme, filled with radiant harpsichord and brass, was recently played by Lewis Teague Wright on Fervent Moon, and is notable for having been borrowed by Quentin Tarantino to soundtrack the final moments of his 2007 stunt-car exploitation flick, Death Proof.
QENDRESA - BE MINE
Four minutes of effortlessly screwed funk from Qendresa, a recent and welcome addition to the NTS roster. Best enjoyed with the appropriately elegant visuals above, produced by Homer and Farley. Tune into her next regular show on Thursday 15th March from 13:00-15:00 GMT.
JONNY NASH / LINDSAY TODD - FAUNA MAPPING (LP)
A collaborative album released on Island of the Gods last November, Jonny Nash and Lindsay Todd's 'Fauna Mapping' is the second in a series of releases called 'Island Explorer' following Black Merlin's 'Hipnotik Tradisi'. This new release blends indigenous music and field recordings from Bali with ambient and meditative production from Nash and Todd. For more from Lindsay Todd be sure to check his monthly show from NTS Manchester.
VYBZ KARTEL - REAL BAD GAL
Despite currently serving a life sentence in prison, Vybz Kartel has recently released a one-off single on Mixpak Records called 'Real Bad Gal', as played on NTS resident shows including Favela Worldwide, Swing Ting and The Astral Plane. The track was produced by Mixpak's cult producer Dre Skull, who last worked with Vybz' on his critically acclaimed Kingston Story in 2011.