Listener's Digest 007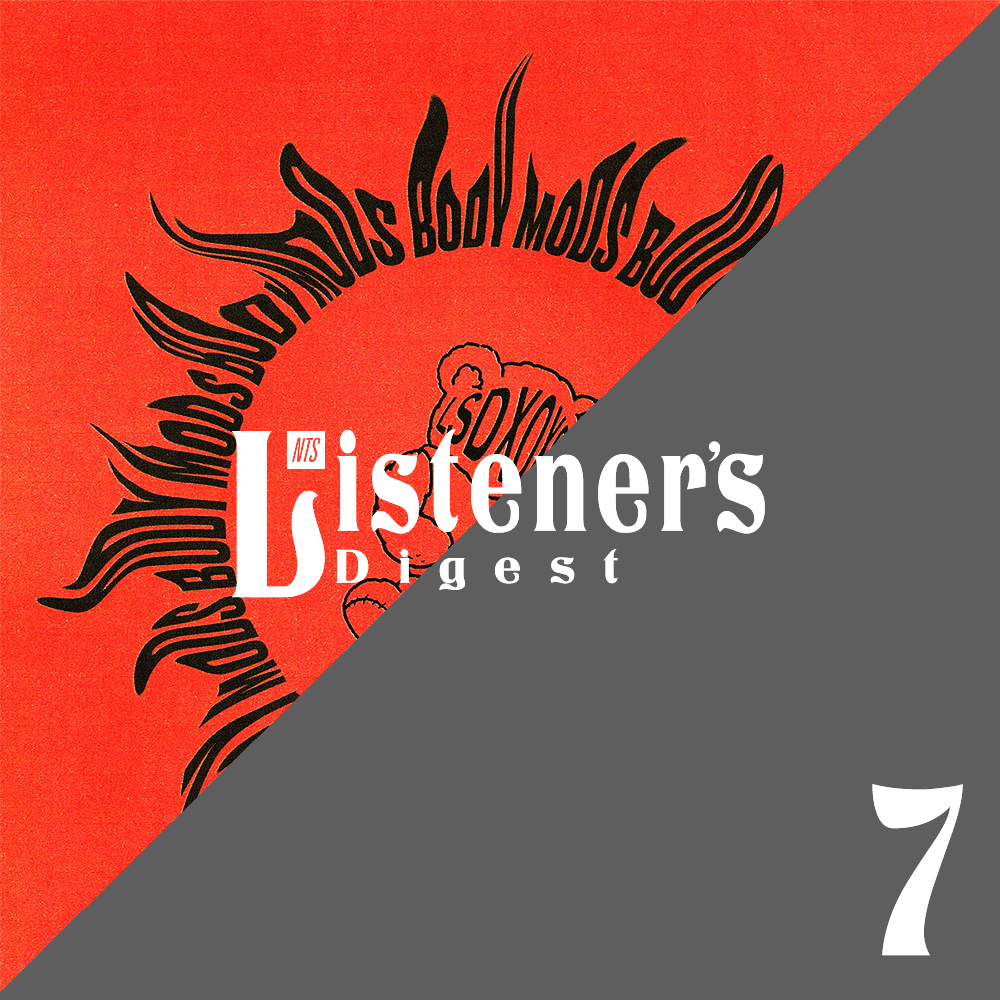 A small selection of our favourite new and old music recently played by NTS hosts...
REZZETT - REZZETT (LP)
Rezzett's recent self-titled LP on The Trilogy Tapes breathes new life into their signature, caustic textures, whether through the rolling breaks of 'Worst Ever Contender' to the sacred choral tones of 'Yunus in Ekstasi'. The LP is now sold out on The Trilogy Tapes' website.
WENDY CARLOS - A CLOCKWORK ORANGE (LP)
Wendy Carlos' enduring score to Stanley Kubrick's A Clockwork Orange saw Beethoven's Ninth Symphony ingeniously re-figured by modular Moog synthesizers - powerful instruments in 1972 although crude by today's digital standards. Recently played by Tom Furse and Bleep alongside Chris Carter of Chris and Cosey.
For deeper insight into the machinations behind Wendy Carlos' electronic orchestras, check out her 1987 behind-the-scenes release, 'Secrets of Synthesis'.
LSDXOXO - BODY MODS (MIXTAPE)
Although LSDXOXO dropped his most recent mixtape back in January, he keeps on cropping up on NTS show tracklists, from NA of Nguzunguzu's guest show in Los Angeles to Bokeh Versions. The obvious highlight from the tape has to be False Idols, which distorts the vocal a capella from Depeche Mode's 'Personal Jesus' over frantic breakbeats and an donk-esque bassline.
SANGAM - HIDDEN (BRUSED SKIES REMIX)
Manchester-based vaporwave producer Sangam has recently played out over the NTS signal as a guest on his label's show - Dream Catalogue. This edit from labelmate Bruised Skies paints ambient cityscapes over low-end echoes of UK club music, and has recently enjoyed airplay from NTS hosts including Gage on Nite Bus Radio as well as Murlo.
TEREKKE - 220+G
Matt Gardner, better known by his stage name Terekke, is behind last month's 'Improvisational Loops' release on Music From Memory. 220+G is a spacious and minimal take on ambient... Catch Terekke in the flesh playing the chill-out room at the NTS 7th Birthday next month. As played by breakfast host Charlie Bones, Reverie and Post-Geography's Nick Malkin.
BOUNTY KILLER - SUFFERER
Rodney Basil Price a.k.a Bounty Killer's tried and tested version of the iconic early noughties 'Diwali Riddim', originally produced by Steven "Lenky" Marsden. Best experienced in context via Aidan Cushway's one-off dancehall mix.