Listener's Digest 009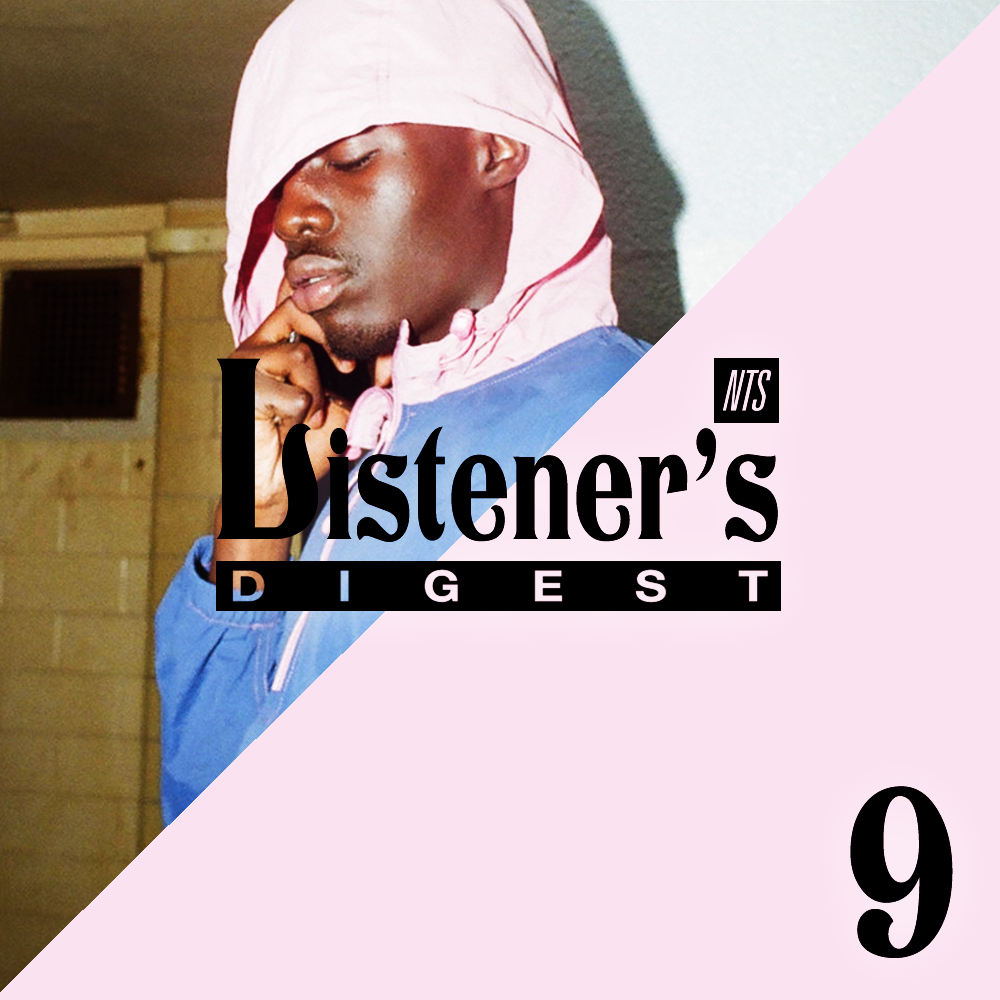 A small selection of our favourite new and old music recently played by NTS hosts...
DELROY EDWARDS - RIO GRANDE (LP)
A twenty-two track 'space age Western' from the Los Angeles cowboy, Delroy Edwards. Coming in at just over an hour, the full release deserves listening in one session.
Failing that, the above track 'Love Is In The Air' is a good place to start - winking, stripped-back dance music as played by Moxie and Giulia (Third Circle).
BEN VINCE - ASSIMILATION (LP)
London based saxophonist Ben Vince creates visceral, plaintive textures through manipulating and looping his use of the saxophone. Next month sees the release of his new record Assimilation on Where To Now, featuring guest features from Micachu in the above 'What I Can See', as well as Merlin Nova and Rupert Clervaux. Contemporary no wave from London.
Listen to more unreleased work from Vince via Coby Sey's radio show from last December.
CABARET DU CIEL - SKIES IN THE MIRROR (LP)
Entrancing Italian ambient from the early nineties, Skies In The Mirror was originally released by Andrea Desiderà & Luigi Morosin (Cabaret Du Ciel) on cassette. The French record label Hybride Sentimento, who recently played their own NTS guest slot, is set to re-issue the album on vinyl this April. The Italian group has been enjoying a surge of airplay by a number of NTS hosts, including but not limited to Perfect Sound Forever, Manchester's Perfume Advert and The Trilogy Tapes.
AFRICAN HEAD CHARGE - PRIMITIVE
The experimental reggae group African Head Charge blend environmental recordings with delayed and reverb-heavy tapes in their skewed take on dub from 1982. As played by Ohbliv on his most recent show.
For more, check out their essential guest show from the NTS Manchester studio this month.
LOLINA - THE SMOKE
Inga Copeland, known widely through her work in Hype Williams, released a solo album last month under the moniker Lolina. The Smoke is a vocal heavy album, sometimes sung and sometimes spoken, over dissonant MIDI piano melodies and shareware drum programming. As played by Estelle Birch, Homeshake, La Timpa and more.
SHECK WES - MO BAMBA
Although it's been out since last summer, Sheck Wes' 'Mo Bamba' still bangs. The G.O.O.D Music signee has enjoyed recent airplay by everyone from WeDidIt to Finesse The Plug and Imran.
DAVID AXELROD - EVERYTHING COUNTS
Seven and a half minutes of heaven in David Axelrod's jazz-funk version of his oft-sampled Holy Thursday, as featured in the latest edition of Is This Thing On?
David Axelrod was a prolific composer during the sixties and seventies, working for a period as the in-house record producer for Capital Records, building up a discography crossing R&B, soul, funk and jazz.