Listener's Digest 011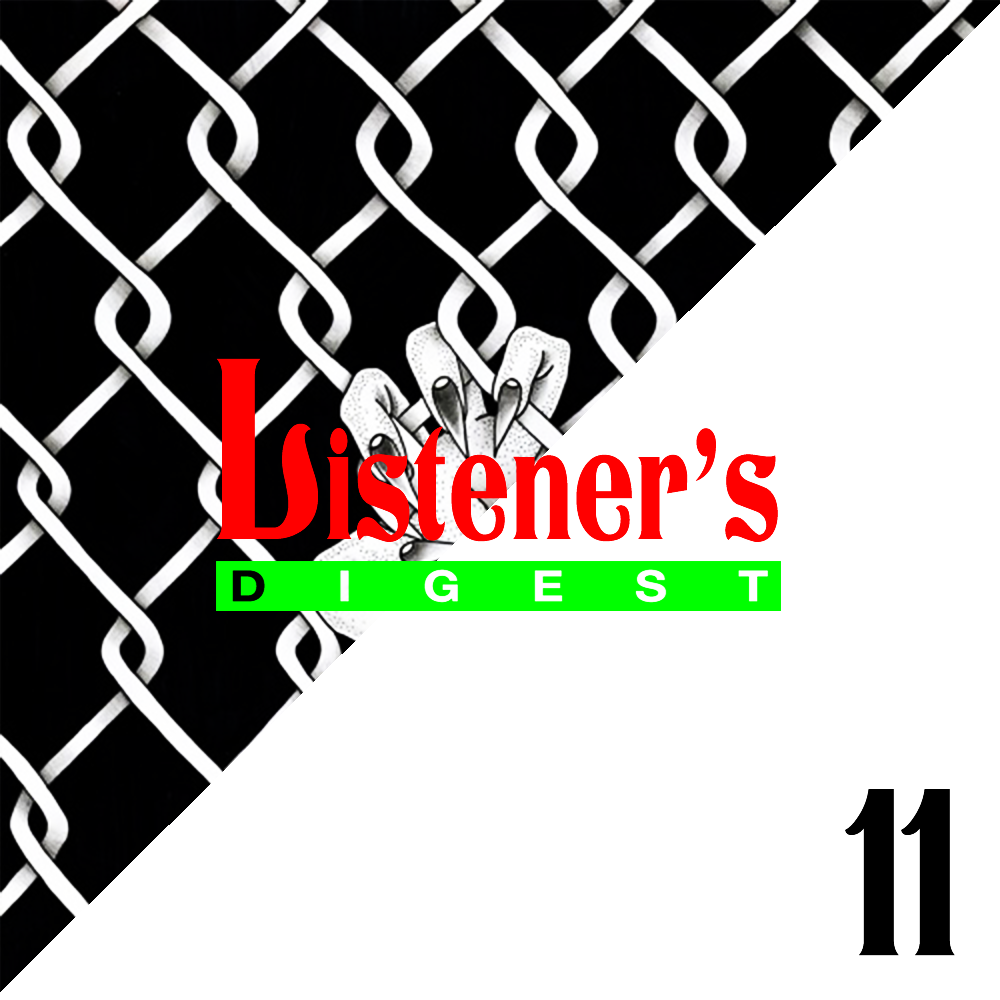 A small selection of our favourite new and old music recently played by NTS hosts...
MIKHAIL CHEKALIN - ECSTATIC LULLABY (1979-1987)

With a cyrillic filled Discogs page, and a Russia & ex-USSR only demo policy, Moscow-based Gost Zvuk Records have never been shy about keeping it local, and their newest project salutes a local hero. Accused of "pro-Western" aesthetic choices, experimental synth composer Mikhail Chekalin's work was constrained by the state for years. This archival collection presents a series of tracks produced from 1979 - 1987 featuring proto-ambient "spatial music" and moody synth pop, all injected with an oddness that only acute cultural isolation can provide.
OCTOBER - PAY DAY EP
After a brief rendezvous in Bristol, October has linked with San Francisco's queer party par excellence Honey Soundsystem to release his new Pay Day EP - a dissonant, sweat-caked tribute to EBM & Hi-NRG. Rather than sanitising these usually gritty styles, the EP's 4 tracks have the authentically sleazy hiss and thud of a newly unearthed reel-to-reel from decades past.
JENNIFER LARA - NATURAL MISTY
A sun-kissed cover of Bob Marley And The Wailers' 'Natural Mystic' by Jennifer Lara from the early '80s. Lara rose to prominence through her prolific work as a backing singer at Studio One in Kingston, having featured on records by Delroy Wilson, Freddie McGregor, Dennis Brown and Sugar Minott. This cover was released on Studio One in 1981 and has received recent NTS airplay from Touching Bass, swept up in the recent Notting Hill Carnival fever.
TRAVIS SCOTT - R.I.P. SCREW
"Rest in piece to Screw, tonight we take it slowly" - a requiem for the chopped 'n' screwed originator, DJ Screw, from Travis Scott's recent album ASTROWORLD. The syrupy instrumental was produced FKi 1st, who was also responsible for Post Malone's 4x platinum breakout single White Iverson. Swae Lee of Rae Sremmurd joins Travis on vocal duties with some fittingly angelic autotune.
LAUREL HALO - RAW SILK UNCUT WOOD
Last month's new EP from Laurel Halo has swiftly become a firm NTS favourite, enjoying airplay by countless residents from Homeshake through to Slow Hand Clutches and Are You Before. The pensive, soothing six tracks were inspired by the recently deceased fantasy writer Ursula K. Le Guin, in particular her translation of Tao Te Ting, a classical Chinese text fundamental to the philosophical tradition of Taoism. NTS resident Oliver Coates also contributed cello performances to the record, as well as Eli Keszler who played percussion.