Listener's Digest 014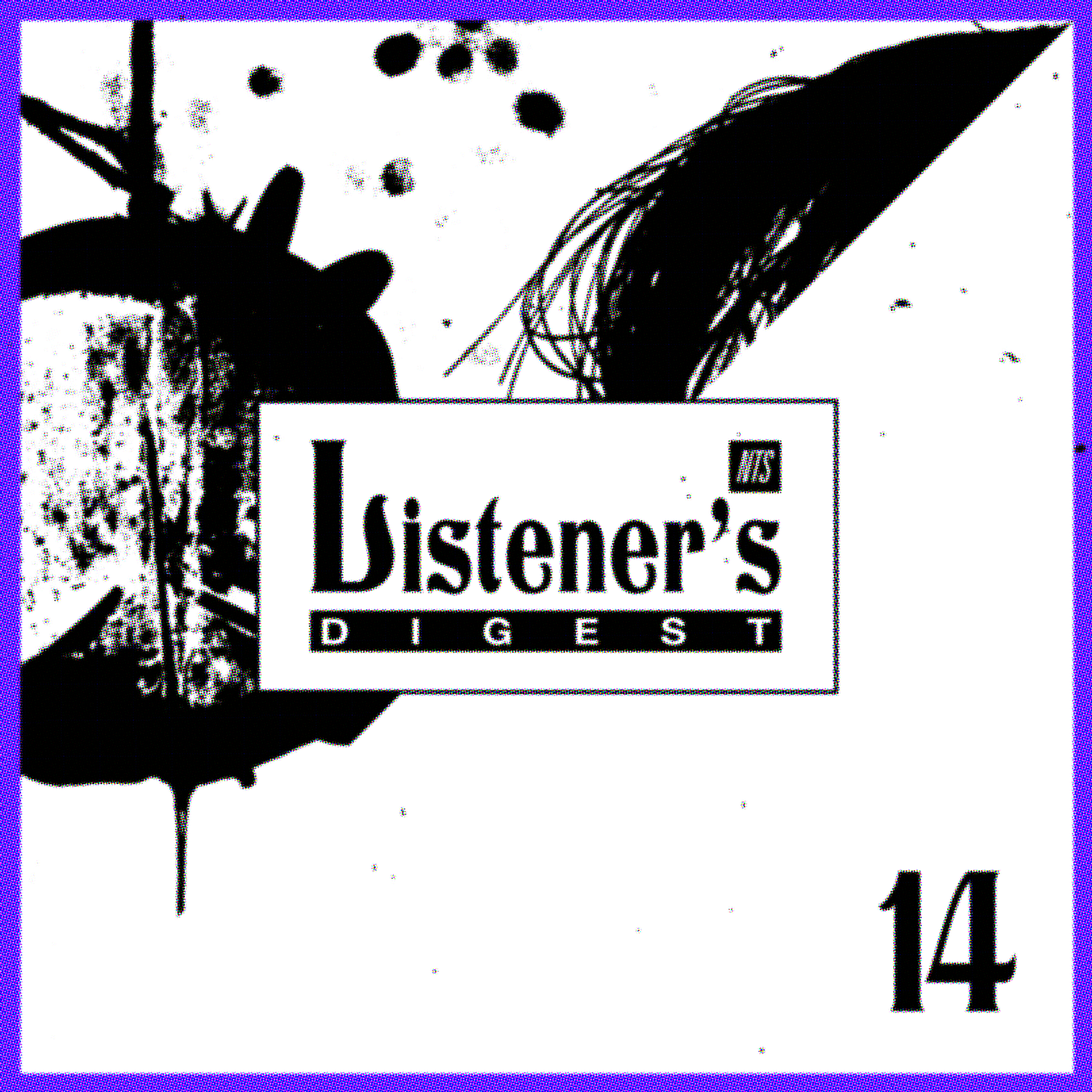 A snapshot of some of our favourite music recently played on NTS...
BERKO - DOVE
At once both blissful and haunting drone from Andras under the new moniker of Berko, lifted from his recent cassette release Help on the Edições CN label. The new name refers to the inherent violence in the production of this otherwise unassuming ambient music. Namely, Andras stretched out samples from Youtube clips of road traffic accidents and brutal animal attacks. As explained by author Robert Sims in his crime novel, The Shadow Maker, Berko is Aussie slang for "mad, crazy, or angry", i.e: "Real narkie bastard. Ignore you for months, then chuck a berko over nothin."
PUCE MARY - THE DROUGHT (LP)
Glorious power electronics from Danish experimental artist Puce Mary. Her new LP, The Drought, is packed with all the good stuff: concrète machine and siren samples, crushing metallic noise, breathless synth and organ melodies; as well as a spoken word narrative interwoven throughout the album, loosely based on the "literary frameworks" of French writers Charles Baudelaire and Jean Genet. If this is ticking a lot of boxes, then check her recent guest appearance on the resident PAN show, and stay tuned for more in the works…
MARIE DAVIDSON - WORK IT
Stood proud on the single's cover art in a pencil skirt and double breasted suit jacket, looking like a 1980s CEO who'd have no qualms about poisoning a lake, Marie Davidson takes dance music's trope of "working it" to it's hyper-literal, banging end point. Over her forceful drum programming she extolls the simple virtues of not procrastinating and getting down to it: "You want to know how I get away with everything? I work. All the fucking time."
HECTOR ZAZOU & BONY BIKAYE - NA KENDA (AFRO-ACID MIX)

Another curveball from the almost exclusively curveball filled Crammed Discs catalogue, this fizzing acid edit lives on the flip side of the "Guilty" 12", a single from the collaborative album of the same name from the Congolese/French wonder duo Zazou Bikaye. "Mr. Big Mouse", who's credited with both remixes is Marc Hollander, Crammed Discs co-founder, and not a Disney character as you might assume. Caned recently on lots of shows: Do You!!!, Illum Sphere, Midnight Marauders, and This Is Belgium...
DJ LAG - STAMPIT (EP)
With Stampit, the next in a series of tearaway EPs on Goon Club Allstars, DJ Lag is fast securing himself as the current global ambassador for South Africa's underground club sound, presenting a feverish, paranoid variant of dance music for the 21st Century. Rightfully getting strong airplay from the likes of Yeti Out and Nitetrax, as well as the man himself on his guest show.