Listener's Digest 015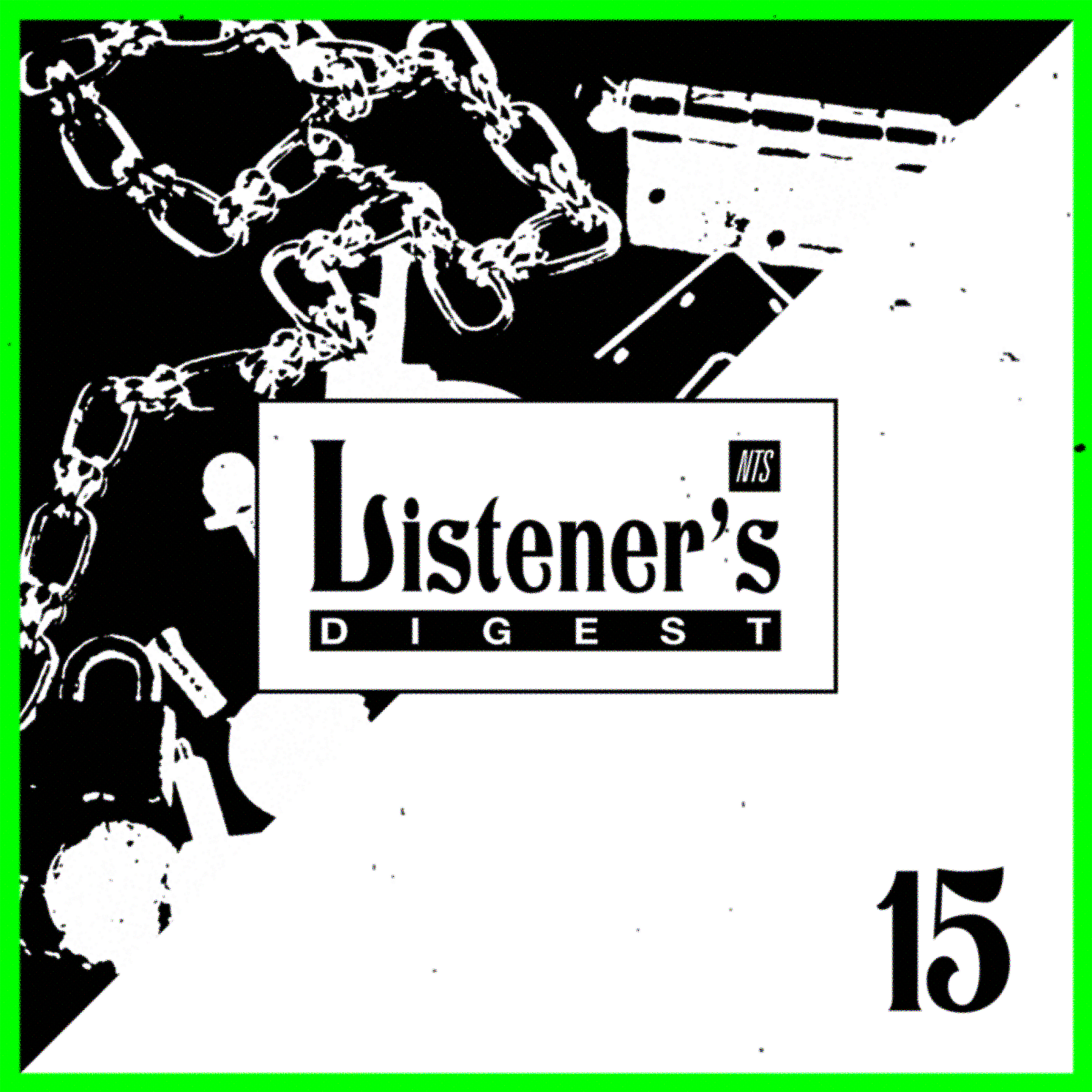 A snapshot of some of our favourite music recently played on NTS...
TERESA WINTER - WHAT THE NIGHT IS FOR (LP)
The Boomkat guys described this album from recent NTS guest Teresa Winter as "a breathtaking bad dream". Recorded in the north of England over the past year, What The Night Is For is the net result of channelling sociopolitical chaos, sexual repression, intrusive thoughts and nightmares into a sonically cohesive & emotionally uncompromising project. The frigid, austere instrumentals and haunting vocals on the LP's seven tracks sound almost supernatural in their solemnity - lengthy wordless opener 'Canticles of Ecstacy' oscillates eerily like a set of wayward church organs playing themselves in a haunted cathedral. As with most releases on The Death of Rave, it's perfect music for this time of year - make sure and stick a scarf on before you listen.
SUSE MILLEMANN - PATTERNS
Continuing in their long tradition of unearthing long lost works that make you fall in love with music all over again, NTS hosts and archivists Numero Group have been especially generous with their latest compilation. Dedicated to the idiosyncratic talents orbiting Eugene, Oregon's Electronic Music Collective during the 1980s, Switched-On Eugene is a thrilling peek into an oddball corner of time and space that won't ever be repeated. Described on the recent NTS special as the only "pop song" on the release, Suse Millemann's 'Patterns' is heart-wrenching 80s melancholia at it's absolute peak. John Hughes, your music supervisors dropped the ball on this one.
FOODMAN - ARU OTOKO NO DENSETSU (LP)
Who says experimental music can't be fun? Japan's Foodman regularly surprises and delights with the selections on his monthly NTS show, but his own productions on this release for Sun Araw's Sun Ark label, reach new levels of chucklesome daydream strangeness. The endless scatterings of clicks, clacks, plinks, plonks, and the frequent moments of melodic delicacy evoke the feeling of falling asleep while a friend navigates some endlessly complex video game menu screen on the sofa beside you. Hypnagogic madness unlike anything else we've heard this year.
SHECK WES - JIGGY ON THE SHITS
To anyone that claims Sheck Wes is a good example of hip-hop's trend towards lyrical simplicity - "Oh / Fuck / Shit / Bitch" - just refer them to 'Jiggy On The Shits' off his debut LP. It's one of Sheck's more personal tracks, looking back to his late teenage years spending time in Senegal. Deprived of the comforts of his mobile phone or even a passport, he was under his mother's strict orders, re-connecting with his heritage. When the bridge arrives at 1:03, he switches from American English to Wolof, the most widely spoken language in Senegal. Recently played on Imran's resident show from NTS L.A.
FLAUNT EDWARDS - THE NAME IS FLAUNT (EP)
Sleazy lowrider electro from Flaunt Edwards, a new project by the original turntablist J Rocc. 'Anymore' is a slick but dirty edit of Rose Royce's 1978 single, 'Love Don't Live Here Anymore' lifted from his new release on Leaving Records, The Name Is Flaunt. You can listen to the full release or buy it via Bandcamp. If this whets your appetite, dive into Flaunt's recent guest show from our L.A studio for some more bootleg bangers.
MARY LOU WILLIAMS - PRAISE THE LORD
After a four year hiatus in the late fifties, the American jazz pianist and composer Mary Lou Williams returned with the LP Black Christ of the Andes, after undergoing spiritual reawakening and converting to Catholicism. The resultant sound was an avant-garde jazz mass, filled with swing and smoky atmosphere - recently enjoying much deserved airplay from If Music on their special episode for Black History. After the LP was recorded, Williams would reportedly hand out pamphlets during her live performances, which included the following advice (via NPR):
"YOUR ATTENTIVE PARTICIPATION, THRU LISTENING WITH YOUR EARS AND YOUR HEART, WILL ALLOW YOU TO ENJOY FULLY THIS EXCHANGE OF IDEAS, TO SENSE THESE VARIOUS MOODS, AND TO REAP THE FULL THERAPEUTIC REWARDS THAT GOOD MUSIC ALWAYS BRINGS TO A TIRED, DISTURBED SOUL AND ALL 'WHO DIG THE SOUNDS.'"