Listener's Digest 017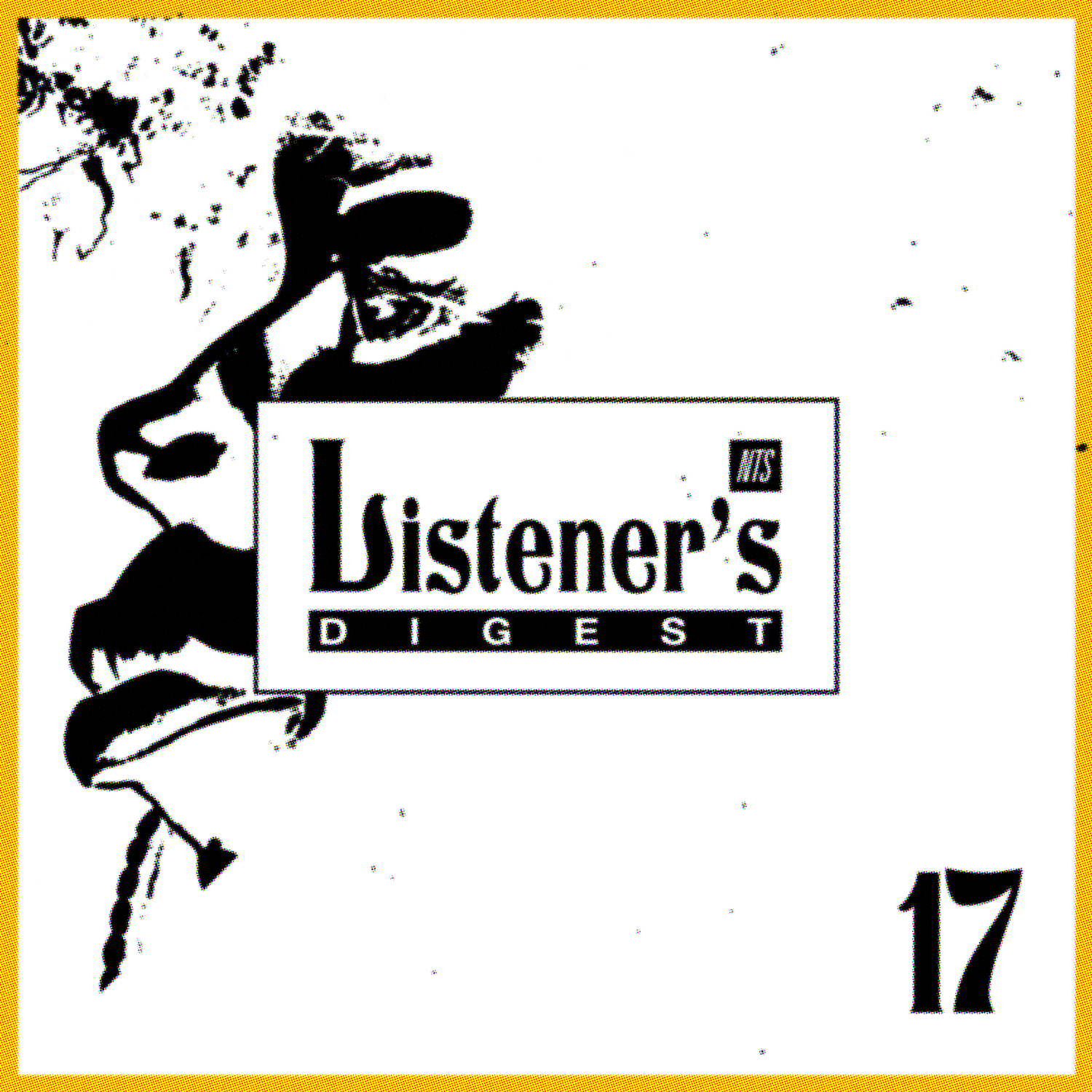 Standout tracks from the past fortnight on NTS.
TAPHARI - FOCUS (FEAT. SIXPRESS)

At first glance this new track from young New York artist and recent NTS guest Taphari with Bronx MC Sixpress seems like somewhat of a deviation for NYC's Mister Saturday Night label, who are known mostly for their no-nonsense house and techno 12" releases. However, after repeat listens, the languid, vogue-indebted pop of 'Focus' - his very first official release - starts to feel like the perfect next step of evolution in the New York club music continuum. We're expecting more great things from this 'flower growing out of the concrete' in the new year, when MSN will release his debut EP…
GEORGIA ANNE MULDROW - OVERLOAD

The L.A producer & singer has been doing her thing for years, creating inventive, exploratory soul & R&B and is frequently mentioned alongside artists like Jay Electronica, Nina Simone, Roberta Flack - iconic figures in the lineage of black American pop, soul, and jazz. In this title track from her new album on Brainfeeder, she sings stridently over distant whirling calliope melodies, and nervous, skittering drum programming - it's a dizzying fairground ride of a love song, from an album rich with themes of relationships, spirituality, and self-actualisation.
ZULI - AKHTUBOOT

'When people talk to me, whether it be the press or peers in the scene I operate in, I am often approached with a preconceived notion of pretty much everything from my influences to and tastes to my politics and lifestyle, solely based on my nationality.' NTS resident and UIQ signee Zuli is from Cairo, and he's keen to dispel these notions on his new full length "Terminal". Presenting an entirely cliche-free vision of modern Egyptian music, with blindingly sleek hip hop, club and ambient productions fused like cyborgs onto the terrestrial sounds of traffic & crowds, and the Arabic verses of his guest MCs.
WOO - SWINGTIME
For the uninitiated, Woo are a pair of brothers from Brighton who have been making healing electro-acoustic sounds since the '70s. Mark and Clive Ives' music sounds like the product of British hippies raised on a healthy diet of folk, Brian Eno, Durutti Column and Vangelis. Drift away with the meandering melodies of 'Swingtime', off the playfully titled Whichever Way You Are Going, You Are Going Wrong, released on Chuggy's Emotional Rescue label back in 2012. For diehard Woo fans or those looking for somewhere to start, re-visit Clive's recent guest appearance alongside Chris Menist on the Paradise Bangkok show.
D33J - INFINITY 33 (MIXTAPE)
The star-studded new mixtape from WeDidIt's D33J. We've been waiting for this ever since D33J teased us by performing some of his newer material at our party with Brain Dead earlier this year. Infinity 33 is an ambitiously diverse tape peppered with transatlantic collaborations, from A.J. Tracey spitting over L.A beats to cameos by Yung Lean and his Drain Gang peers. Acoustic production in the closing demo of 'On My Side' nods to rap's new emo flavour.
MARK LECKEY - EXORCISM OF THE BRIDGE@EASTHAM RAKE
Although primarily known for his artistic output outside of music, you can listen to Mark Leckey evicting demons from a bridge traversing the M53 in his latest single for Warp Records. Chanters invoke the names of British icons from Clement Attlee to Nye Bevan and Brutalism in a display of suburban mysticism.
Leckey's previously released on The Death of Rave, as well as collaborative works with Tim Hecker on PAN. For a deeper insight into the musical workings of Leckey's mind, make sure to familiarise yourself with his resident NTS show, where he'll be playing music as diverse as ragtime, gabber, and audio grabbed from walkthroughs of the notoriously difficult Bloodborne video game.