Listener's Digest 022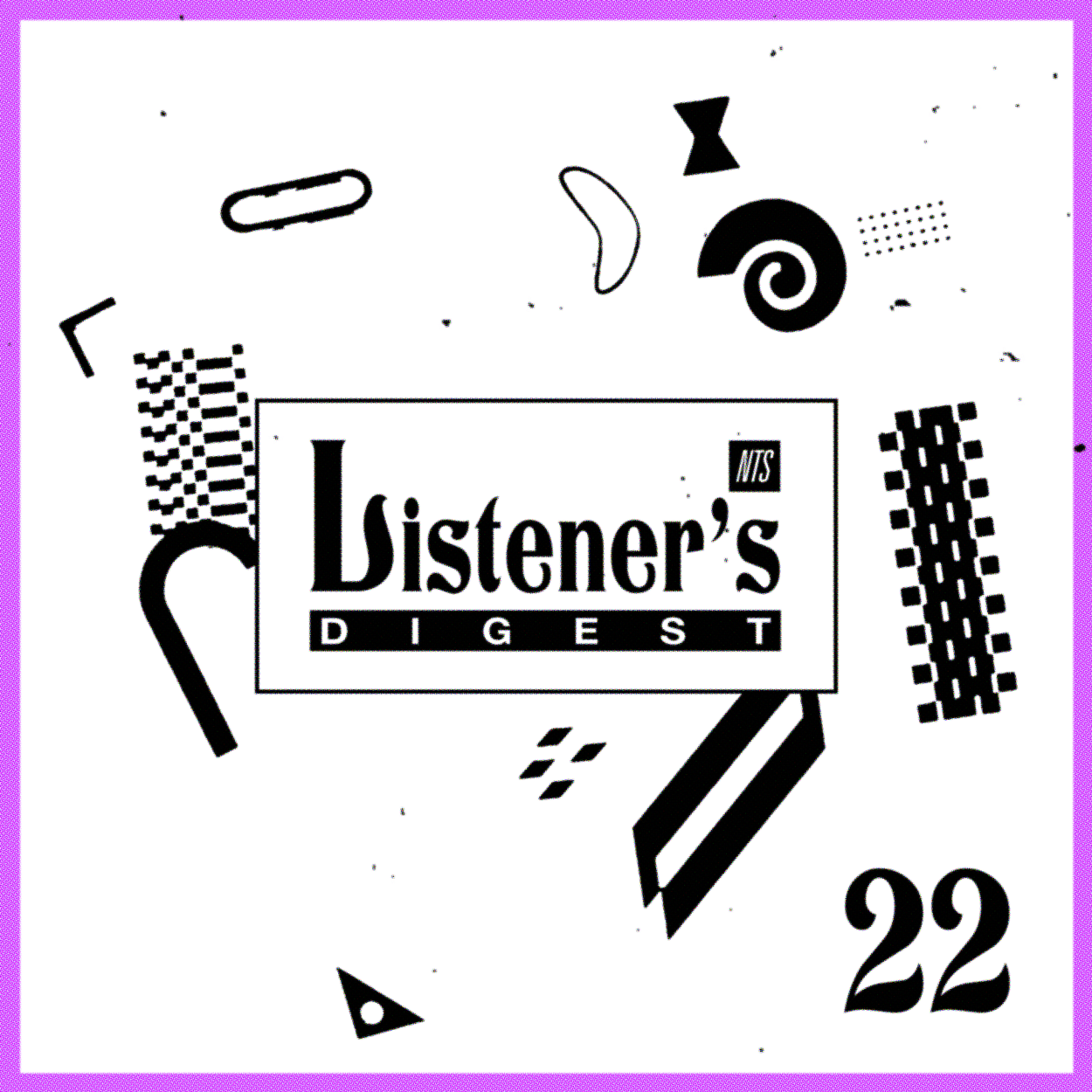 Some of the best music we've heard on NTS in the past few weeks...
VISIBLE CLOAKS, YOSHIO OJIMA & SATSUKI SHIBANO - STRATUM
In a recent piece for Vinyl Factory, Visible Cloaks' Spencer Doran unpacks the concept "kankyō ongaku", an umbrella term used to describe the ambient and incidental music being produced in Japan, mostly in the 1980s. Two trailblazers of this style were Yoshio Ojima & Satsuki Shibano, who work with Visible Cloaks on this new release from FRKWYS, a RVNG Intl sub label focussing on intergenerational collaboration. It's a fruitful meeting of minds, as restful, deliberate atmospheres are given architectural structure with slinking randomised midi sounds. For music designed to fade into the background, it's startlingly good at holding your attention.
BBYMUTHA - DIY
At present there's no official yardstick for cool parenting, but if there was, the high point would likely be dancing in a rap video with your kids while you go HAM over a thumping 90s Memphis-inspired instrumental. Chattanooga, TN native Bbymutha has been killing it and holding it down for her home city for years now, and she seems nonplussed by the potential bells and whistles of hip hop success. "If rich gon' make me sellout like a bitch, then I don't want it" she blusters on DIY, this swaggering keep-it-real anthem.
NOVOSTJ DSORDNE 1983-1988 - NEL VUOTO
If you've ever pondered in absent moments what it might sound like to explore a rainy, post-industrial Turin on an elegant Piaggio scooter whilst experiencing a self indulgent romantic ennui, then you may be in luck. Through the mid-80s, goth duo Novostj (later renamed DsorDNE) channelled the austere beauty of their home city into cold wave, noise pop, & proto-techno oddities, the best of which are gathered here on this retrospective from London's ACC Records.
HMURD - BOYCOTT ETHICAL CONSUMPTION (EP)
There's a feeling of intentional excess on this new release from hmurd on TT (fka Tobago Tracks), both in its winking, hyper-capitalist title and Nestle referencing visuals, and in the music itself, which pushes the tropes of contemporary club music into punishing rhythmic dead ends. It fortunately easily swerves any accusations of chin-scratchery by merit of the productions being thrillingly visceral - "clip that [club mix]" especially, sounds like tech-y jungle produced by a replicant from Blade Runner. One for the adventurous DJs, like M.E.S.H. and Tsuzing, who played it on their recent B2B for PAN.
SCRAAATCH - TEARDROPS (LP)
Bringing the dynamism and febrile potentiality of live performance to modern club music, Philadelphia duo and NTS residents SCRAAATCH aka MHYSA and lawd knows, reflect on black life, death, hyper visibility, & refusal while confronting "the reality that the club—like the rest of this world—can be a vulnerable space." Anyone who's ever been bothered in the club will feel MHYSA's pain on "Don't Talk To Me" as she pleads over thundering percussion "I'm here to dance".