Listener's Digest 023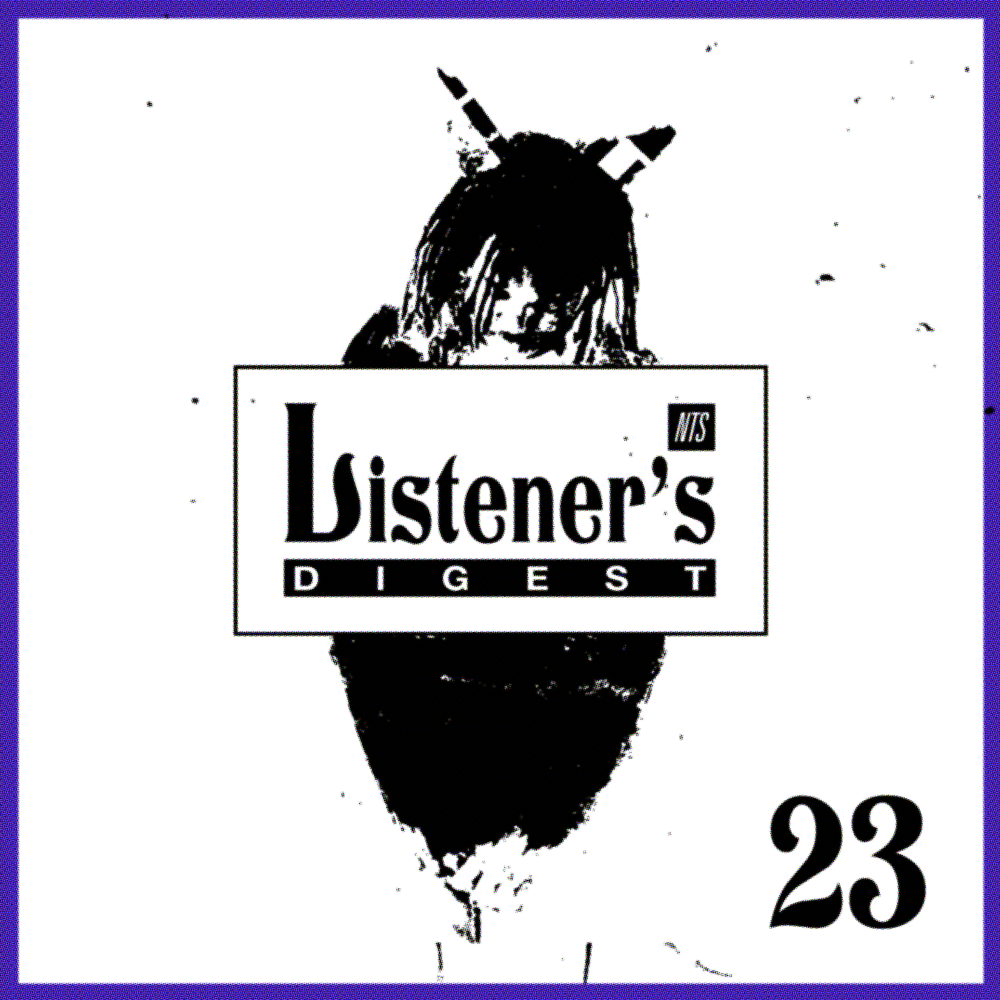 KELMAN DURAN - THEY ARE AFRAID OF HER (LP)
NTS Los Angeles resident host and one of the driving forces behind Rail-Up, Kelman Duran returns with his second release of 2019. Sonically, the tape toys with the rhythmic structure of reggaeton, stretching it to new lengths over reverb-drenched samples - from the eerily cinematic strings of 22 2's to snippets of Foxy Brown distorted to new melancholic ends on just jump off and k 1. The release, titled 'They Are Afraid Of Her', shares a name with the daughter of Lakota war leader Crazy Horse, who took arms against the U.S federal government in the latter half of the 19th century. The full digi release is available on Kelman Duran's Bandcamp, but you might as well pick up his entire back catalogue for a very reasonable 20 bucks.
ANA ROXANNE - ~​~​~ (LP)
Raised in the catholic church, and a frequent choir member since childhood, LA-born Ana Roxanne's choral music is a perfect new addition for Leaving Records' quiet listening catalogue. Following a brief but influential stay with a Hindustani voice trainer who "deeply impacted her outlook on the voice as art" Roxanne learned to fuse her love for choir singing with a passion for pop, inverting the exuberant spirituality of the "diva" into something textural and contemplative, but no less transcendent. It's one of the finest downtempo listening experiences this year thus far, with album highlight "Nocturne" getting NTS plays on Perfect Sound Forever, God's Waiting Room & more.
LUCKI - "OF COURSE YOU WON'T"
Chicago's Lucki, formerly Lucki Eck$, was at one time hyped and co-signed by some of the city's biggest hip hop names like Chance and Chief Keef, and was about to blow at age 16. He sadly became entangled in unfortunate circumstances with his mental health and drug addiction, before things could properly take off. On new mixtape "Freewave 3" he sounds more chillingly vital & honest than ever, with even his ad-libs evoking a sighing despondence - "She want me off them Percs, she said she sick of us" he admits on "Of Course You Won't". Thankfully, Lucki's rougher days are hopefully behind him, saying in a recent interview "Those days of not stressing and not reacting poorly to change are coming."
CATERINA BARBIERI - "FANTAS"
Included in the upcoming, fittingly titled Ecstatic Computation on Vienna-based label Editions Mego, "Fantas" is a thrilling piece of bit-crushed minimalism - Imagine Philip Glass going rogue in the mid-90s and doing a JRPG soundtrack, and you're almost there. The composition pulses along for 10 minutes but feels, in the way joyful things feel, much shorter. Play it on loop, close your eyes, and think of potions and dragons until the rest of the release arrives on the 3rd of May.
INFINITE BISOUS - PERIOD (LP)
Having toured as a band member with artists like Connan Mockasin & Mac Demarco, it should come as no surprise that Rory McCarthy's solo work under the infinite bisous banner is a cosy and ever so slightly woozy indie rock. Unlike his contemporaries, however, there's an earnest, romantic existentialism to McCarthy's lyrics on this latest LP, released as a free download on Tasty Morsels - his gentle tenor morphs and warps as if under some kind of spell as he broods on loneliness, and the importance of pain, on tracks like "Brain": "and if nothing feels right, think of life when nothing's going wrong". Tracks from the record are already getting some NTS airtime from shows like World In Flo Motion, and old bandmate Mac Demarco on his Sound of Pink mix.