Listener's Digest 020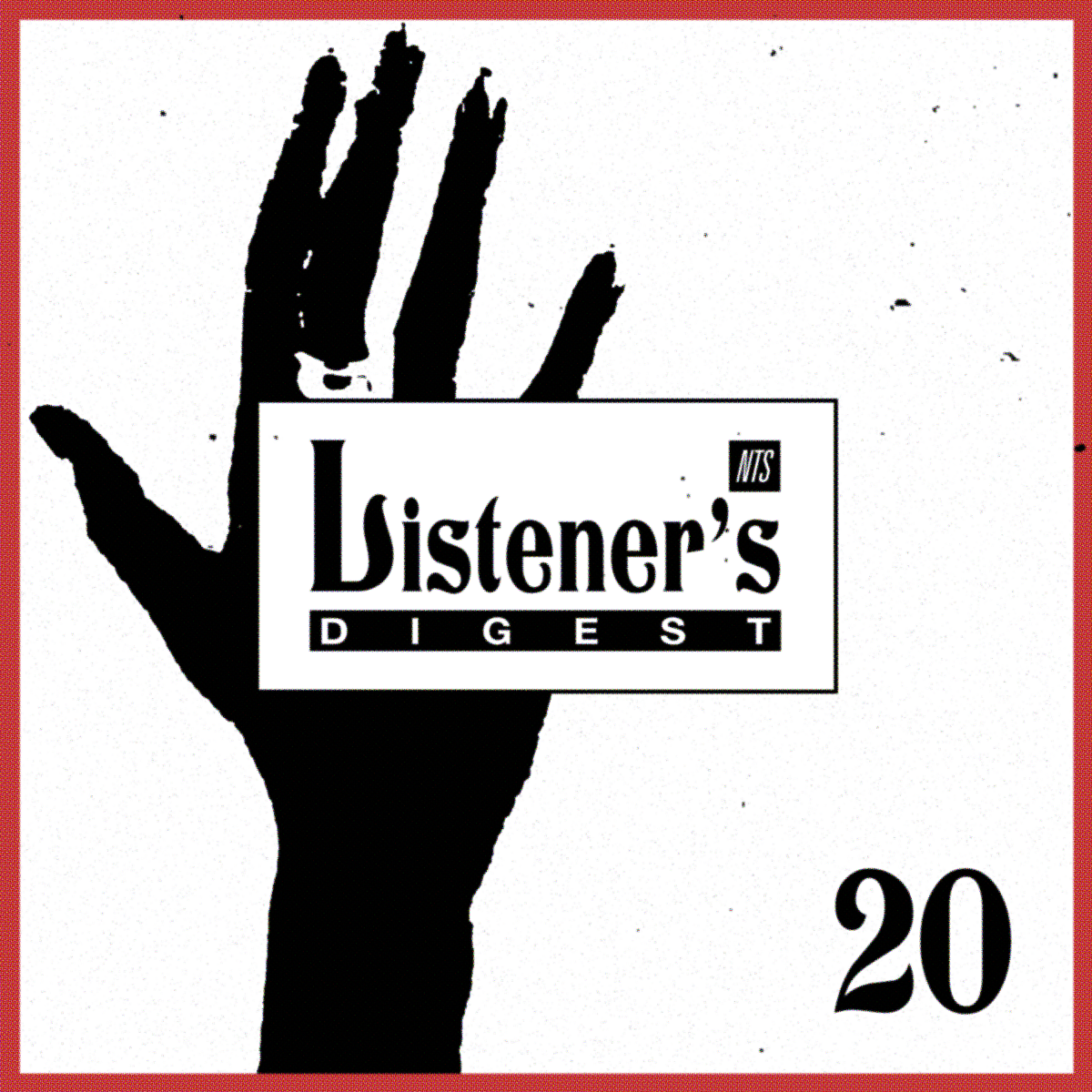 A small selection of our favourite new and old music recently played by NTS hosts...
MARIA SOMERVILLE - EYES DON'T SAY IT
There are frequent moments on Irish producer & musician Maria Somerville's debut album where time seems to slow, as if the compositions themselves are trudging through mud, and blinded by heavy mist. These feelings of physical remission are balanced with an airy lightness, a contradiction found in the parochial, and often deeply mystical world of rural Ireland. Somerville weaves "tales of doomed romance, bittersweet love stories and longings of 'home'," through shimmering ambience, drones, and echoes of traditional folk music. On standout track "Eyes Don't Say It", the subdued, whisper-thin vocals channel the new age Celtic calls of Enya in her Clannad days. Check out Maria's recent NTS guest live show for a peek at some of her influences.
NAZAR - AIRSTRIKE FT. SHANNEN SP
Enclave, this offering from Hyperdub's most recent signing, Angolan-born & Belgian-raised Nazar, is a violent onslaught of inverted 'rough kuduro' and misshapen post-grime, shaped in part by his homeland's traumatic and violent history - Angola experienced a 27 year long civil war, which ended in 2002. The now pastiche violent sounds of modern club music — gunshots and smashing glass — are imbued with a poignancy here, not as just slick facets of accomplished productions, but pieces of storytelling in their own right. Nazar's weaponised sounds are aided by labelmate & NTS resident Shannen SP on 'Airstrike' where they reflect on the fearful panic and trails of devastation caused by military attacks from the air - '32 wives and their children, only one room to stay hidden'.
MURDERER - I DID IT ALL FOR YOU
Dumb good punk music from the superbly named NYC outfit Murderer on the Toxic State label. Taken from the new album of the same name, "I Did It All For You" takes relatively innocent, pleasant-on-paper lyrics and poisons them with extremely fast riffs and lots of distortion until a line like "we could make it better, better in your dreams" evokes not love and happiness, but drug addled, psychopathic glee. The rest of the album is just as mad too.
ORGAN TAPES - JEEP
Three minutes of sublime dancehall from Organ Tapes, released for free as part of Mixpak's holiday bundle. As Endgame proved after playing it on his latest Precious Metals show, 'Jeep' isn't just for Christmas, but deserves listening all year round. Peppered with synthetic plucked strings reminiscent of '90s dungeon synth, Tim's signature autotuned vocals ebb and flow seamlessly over his subdued, yet forceful riddim. The '#whip music' SoundCloud tag seems appropriate.
NKISI - 7 DIRECTIONS (LP)
Nkisi released her full length LP, 7 Directions on January 18th. The album is heavily inspired by leading Kongo scholar Dr Kimbwandende Kia Bunseki Fu-Kiau, in particular his writings on the African Cosmology of the Bantu-Kongo civilization. Released on Lee Gamble's UIQ label, the record is seven tracks deep, with each production building complex layered polyrhythmic textures with an advanced sound palette. NTS is lucky to have Nkisi as a resident radio host - check out her regular show if this pushed your buttons.
JEFF MAJORS - YOKA BOKA (FOR US ALL) (LP)
Invisible City Editions gave the world an undeserved Christmas present by reissuing Jeff Major's elusive 1986 private press LP, Yoka Boka (For Us All). The enduring appeal of the record is easily heard, filled with glorious spiritual jazz, '80s synth flourishes that border on cheesy, and touches of traditional African instrumentation. As a child, Majors was one of Alice Coltrane's personal protégés, learning the harp under her guidance. The album opener Yasmeen is a firm NTS favourite, winning early airplay from NTS' resident new age scholar Sounds Of The Dawn, as well as more recently on The Slip, All Styles All Smiles, and surely countless more shows to come.