NTS x MONTBLANC: FREEFLOW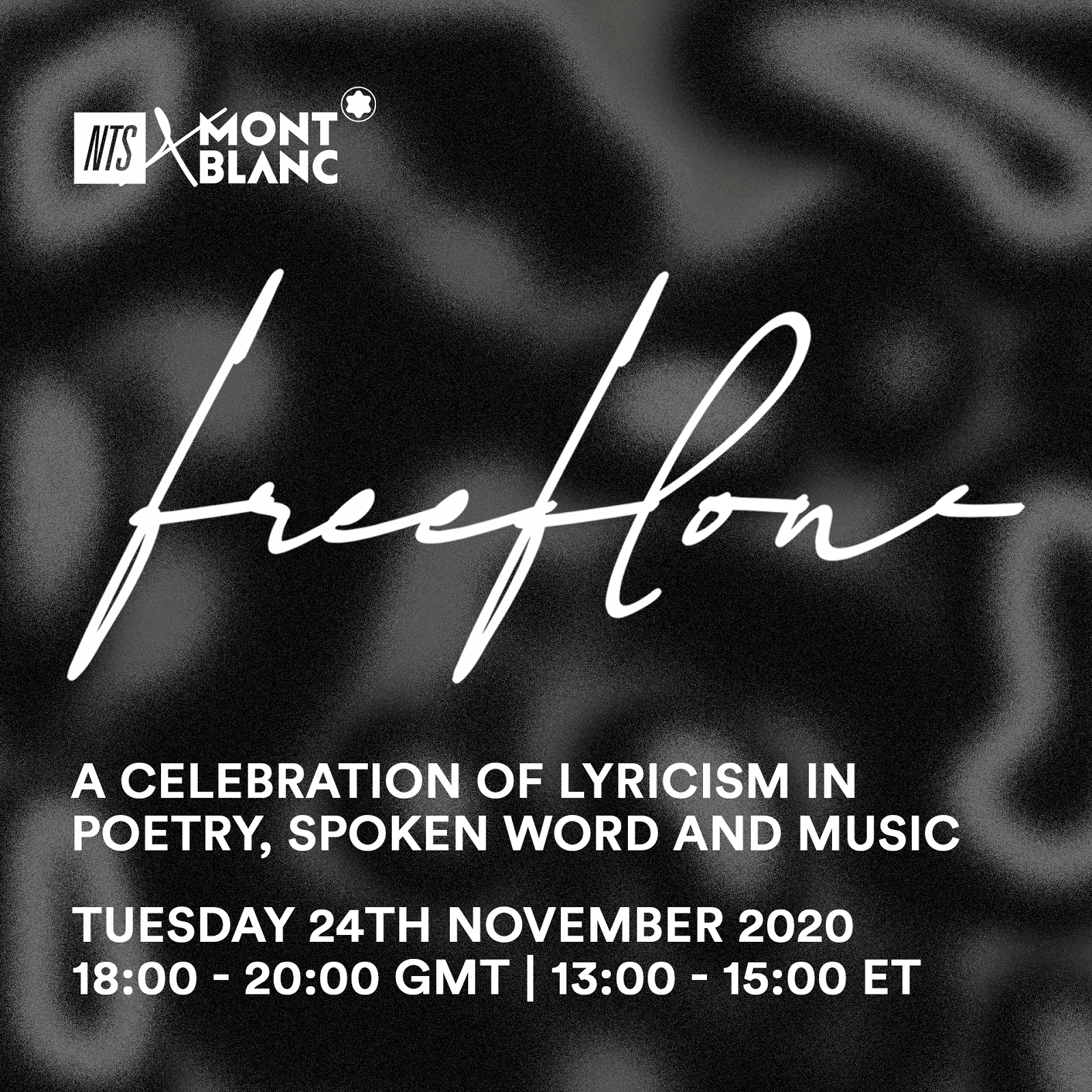 NTS Radio and Montblanc present a two-hour radio broadcast celebrating the art of writing and poetry, titled Freeflow, bringing to life Montblanc's What Moves You, Makes You campaign.
Broadcast online via NTS on November 24th, the one-off special will feature spoken word performances from a diverse range of writers, many of whom found their success in poetry outside of the traditional publishing scene, and featuring many writers whose work crosses over into the worlds of music, fine art and performance.
Expect to hear work by everyone from dub poet and playwright Benjamin Zephaniah, to Barbican Young Poets alumna Victoria Adukwei Bulley and 21st century renaissance man James Massiah. Also featuring on the broadcast will be contributions from introspective bedroom-rapper and lyricist John Glacier, author of Mixed-Race Superman Will Harris and Faber-published poet and Goldsmiths lecturer Jack Underwood. When heard consecutively over the course of the broadcast, these writer's collective work will help to illustrate what it means to be a writer in the 2020, and the many different ways in which writers can make their own mark on the literary scene. Check the full list of participating writers below.
FEATURING WORDS BY:
Belinda Zhawi - Zimbabwean literary & sound artist. She is the author of Small Inheritances (ignitionpress, 2018) & co-founder of literary arts platform BORN::FREE.
Benjamin Zephaniah - dub poet, playwright and author, whose work is influenced by Jamaican culture and what Benjamin refers to as 'street politics'.
Bhanu Kapil - an artist by-fellow at Churchill College, and author of six full length collections of poetry and prose.
CA Conrad - author of the forthcoming book Amanda Paradise (Wave Books, 2021) and teacher at Columbia University in New York City.
Daisy Lafarge - author of Life Without Air, a collection of poetry published by Granta Books and shortlisted for the T.S. Eliot Prize 2020.
Jack Underwood - author of Happiness (Faber 2015) and Solo for Mascha Voice (Test Centre, 2018). His second collection will be published by Faber in 2021.
James Massiah - a poet and DJ from London, UK whose work explores ideas about sexuality, mortality & ethics through performance, writing & visual media.
John Glacier - fast-rising lyricist, musician and artist, John Glacier has lent her music and words on recent collaborations with Shygirl and Vegyn.
Lionheart - author of debut poetry collection 'The Mute's Rebellion', which excavates memories of social anxiety, selective mutism, upbringing, emotional vulnerability and more.
Mary Jean Chan - author of the pamphlet A Hurry of English (Poetry Book Society Summer Pamphlet Choice). Her debut collection, Flèche, is published by Faber and won the 2019 Costa Poetry Prize.
Nabhaan Rizwan - a.k.a El Huxley is an actor, music-producer, rapper and DJ. He is currently filming a leading role in 'Station Eleven' for HBO, directed by Hiro Murai.
Rebeccca Tamas - poet based in York, where she works as a lecturer at York St John University. Her first collection, WITCH, focusing on feminist language and occult practice, was published by Penned in the Margins in March 2019.
Sophia Thakur - multi-award-winning writer and speaker, Sophia's mission is to push the boundaries of poetry and literature by taking spoken word into a more commercial space.
Tanaka Fuego - BBC Extra Words First alumni, a Roundhouse Slam finalist and part of the Roundhouse poetry collective.
Victoria Adukwei Bulley - poet, writer and filmmaker. Winner of a 2018 Eric Gregory Award for promising British poets under 30, she has held artist residencies in the USA, Brazil, and the V&A Museum in London.
Will Harris - a writer of Chinese Indonesian and British heritage, born and based in London. His debut poetry book is RENDANG is shortlisted for the T.S Eliot prize 2021.
With the broadcast introduced by Carrie and Octavia of Literary Friction, the spoken word will be set to an ambient soundscape put together by Estelle Birch and Lung Dart, featuring original music as well as tracks by some of their favourite artists, exclusively for NTS and Montblanc.

Originally broadcast on Tuesday 24th November from 6-8pm GMT, via NTS Channel 2. Listen back below.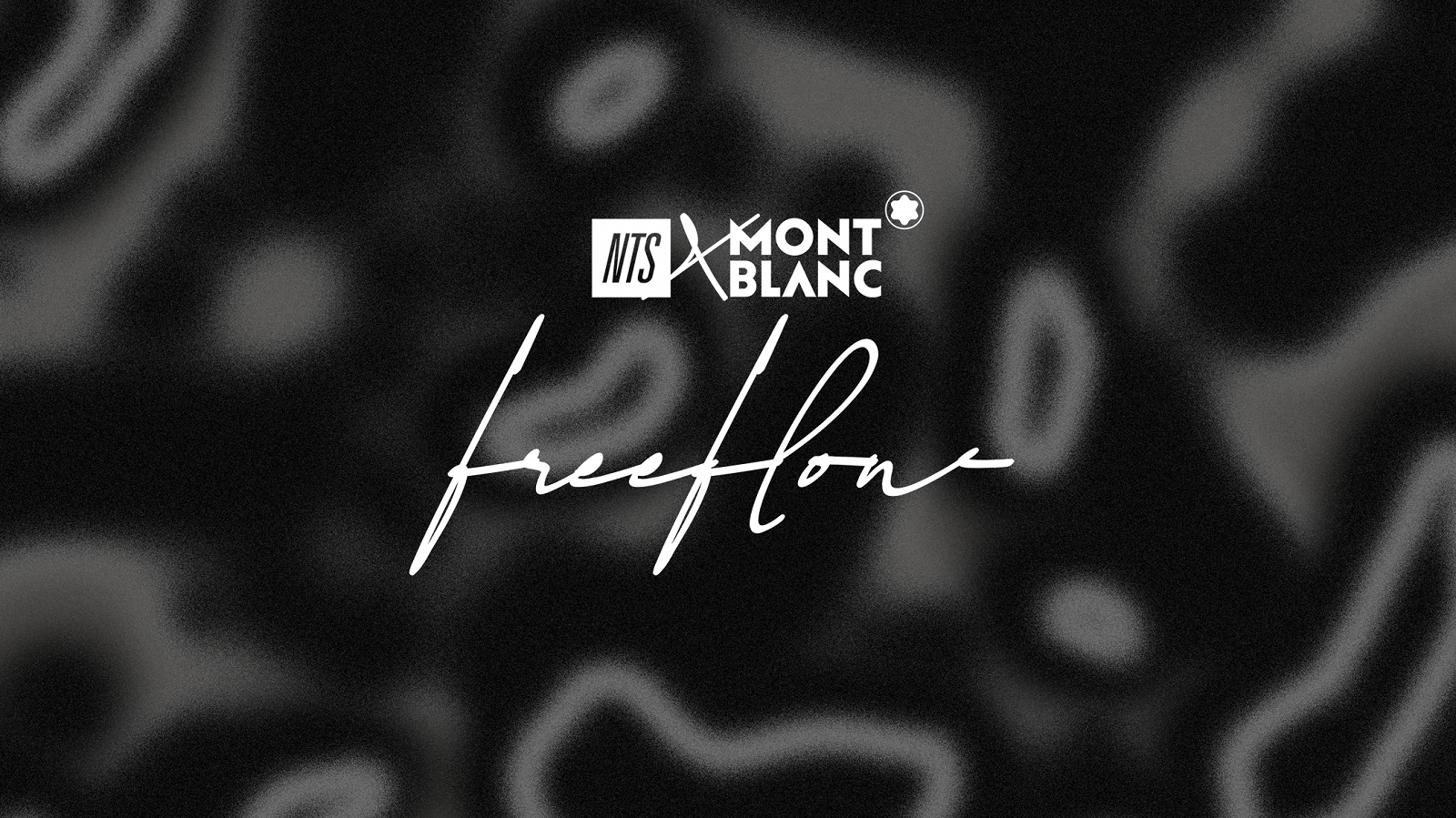 NTS X MONTBLANC: FREEFLOW