Waajeed Presents: UMA Fundraiser Takeover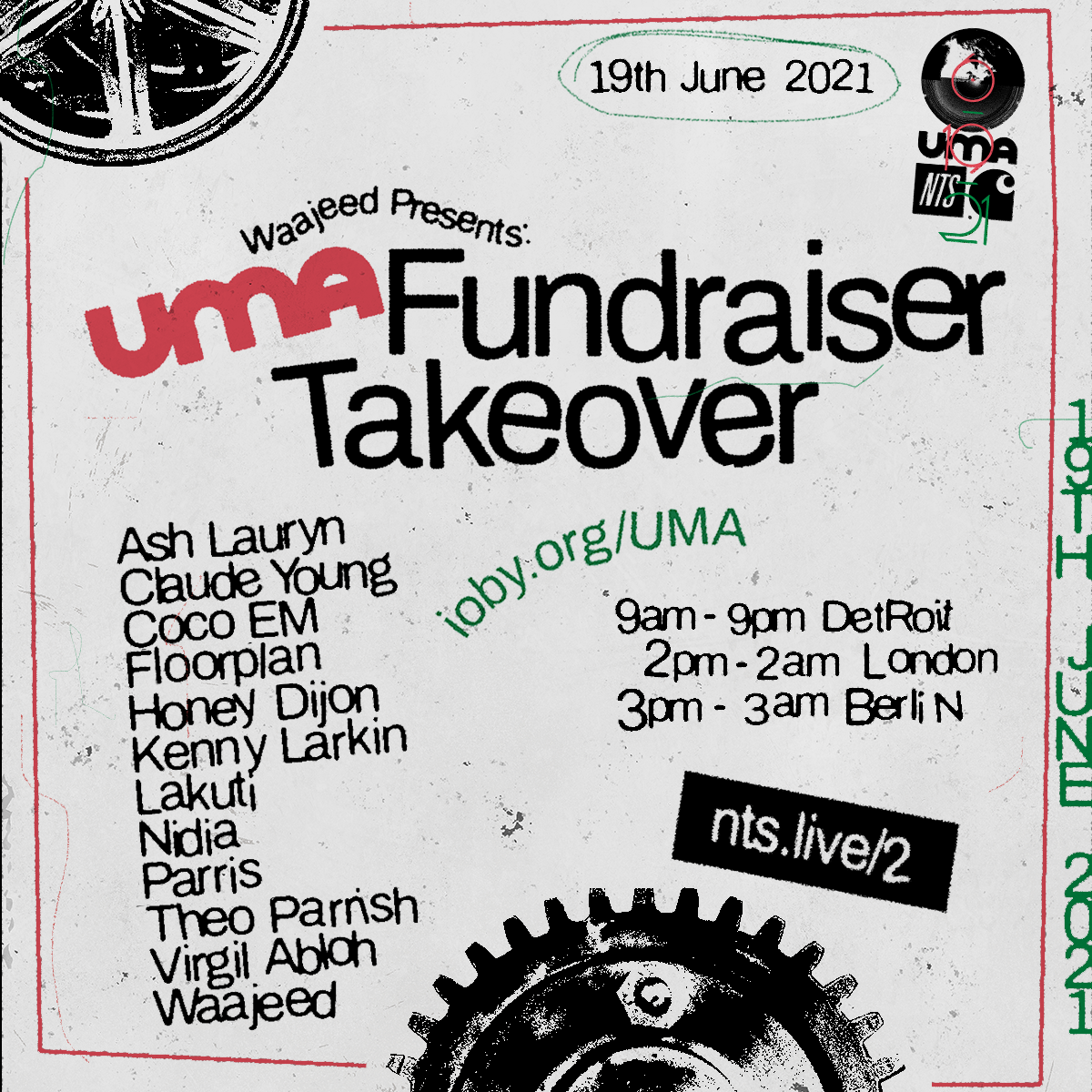 On Juneteenth – the US national holiday on June 19, which marks Freedom Day – the Detroit-based Underground Music Academy will partner with NTS and Carhartt WIP to raise funds for their new community music hub, which aims to nurture the future generation of independent electronic music producers and DJs.
The academy is located on the very same street as Black-owned Detroit institutions from Underground Resistance to Moodymann's Mahogani Music and the original Motown recording studio. Waajeed aims to build on these rich histories to create future success stories. Initially, the Academy will focus on the art of DJing and production, through an educational curriculum and mentorship model.
Tune in all day on June 19 for a one-off radio takeover raising funds for Underground Music Academy. Hosted by Waajeed, featuring radio by:
⚙️ Ash Lauryn
⚙️ Claude Young
⚙️ Coco EM
⚙️ Honey Dijon
⚙️ Kenny Larkin
⚙️ Lakuti
⚙️ Nidia
⚙️ Parris
⚙️ Robert Hood/Floorplan
⚙️ Theo Parrish
⚙️ Virgil Abloh
"Our goal is to provide accessible and affordable music education to residents of Detroit, and the world. We feel a great need to build a more inclusive electronic music community. Music will be the means for education, healing and building esteem." - Waajeed

Running from 9am-9pm in Detroit, 2pm-2am in London, 3pm-3am in Berlin on Freedom Day, Juneteenth.
TUNE IN: nts.live
DONATE NOW: ioby.org/UMA