Príncipe 7th Anniversary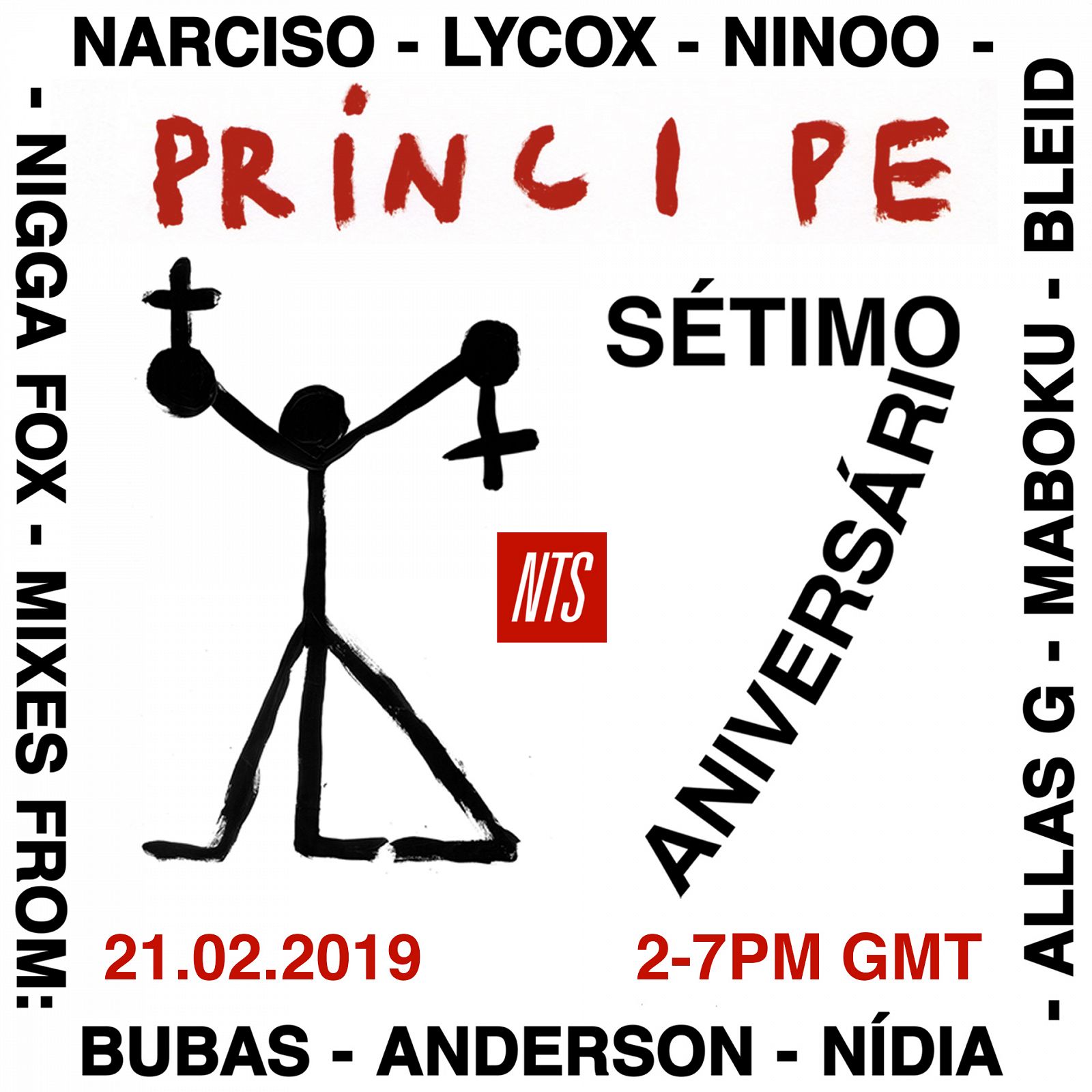 Príncipe is a Lisbon-based record label dedicated to releasing modern dance & club music from the suburbs, projects & slums of Lisbon - "new sounds, forms and structures with their own set of poetics and cultural identity." They celebrate seven strong years of releases on February 23rd with five simultaneous events happening in Lisbon and Porto, check out their site for more details.
In the lead up to the anniversary, Príncipe will be taking over NTS' channel 2 for a five-hour broadcast spanning ten different radio shows. Tune in on Thursday 21st February from 2-7pm GMT.
Hosted by:
🔊 NÍDIA
🔊 DJ NIGGA FOX
🔊 PUTO ANDERSON
🔊 BUBAS
🔊 BLEID
🔊 DJ NARCISO
🔊 DJ LYCOX
🔊 ALLAAS G
🔊 DJ NINOO
🔊 DJ FIRMEZA