Liminal - Sigur Rós Takeover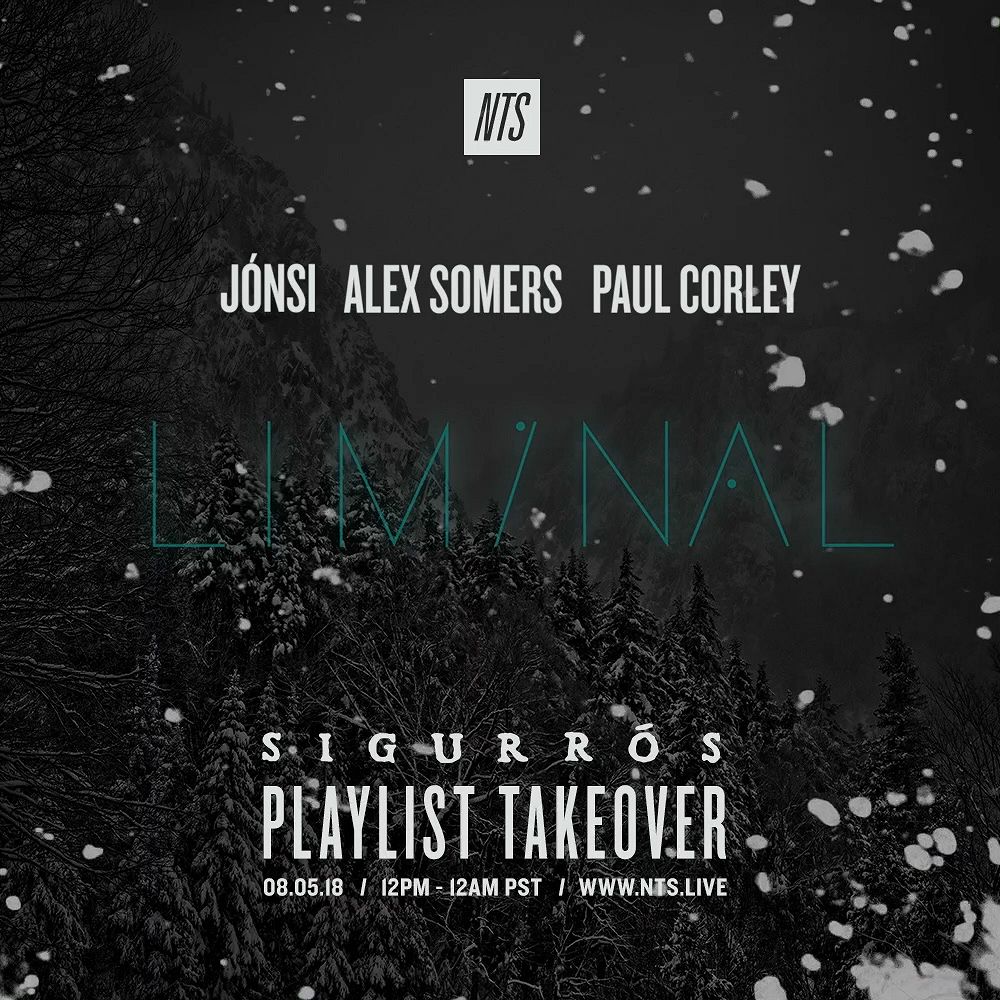 Jónsi will join frequent Sigur Rós collaborators and producers, Alex Somers and Paul Corley, for a 12-hour Liminal takeover of NTS Los Angeles on May 8th. Tune in all day from noon until midnight PST, and catch the band's live 'soundbath' the following day at the Marciano Art Foundation in L.A.
The twelve-hour broadcast will focus on Jónsi, Alex and Paul's long-standing interest in ambient music as well as their home listening: dead people, dream sequence collages, field recordings, space and distortion...