Siren & NTS Present: Talkshow & Podcast Workshop w/ Literary Friction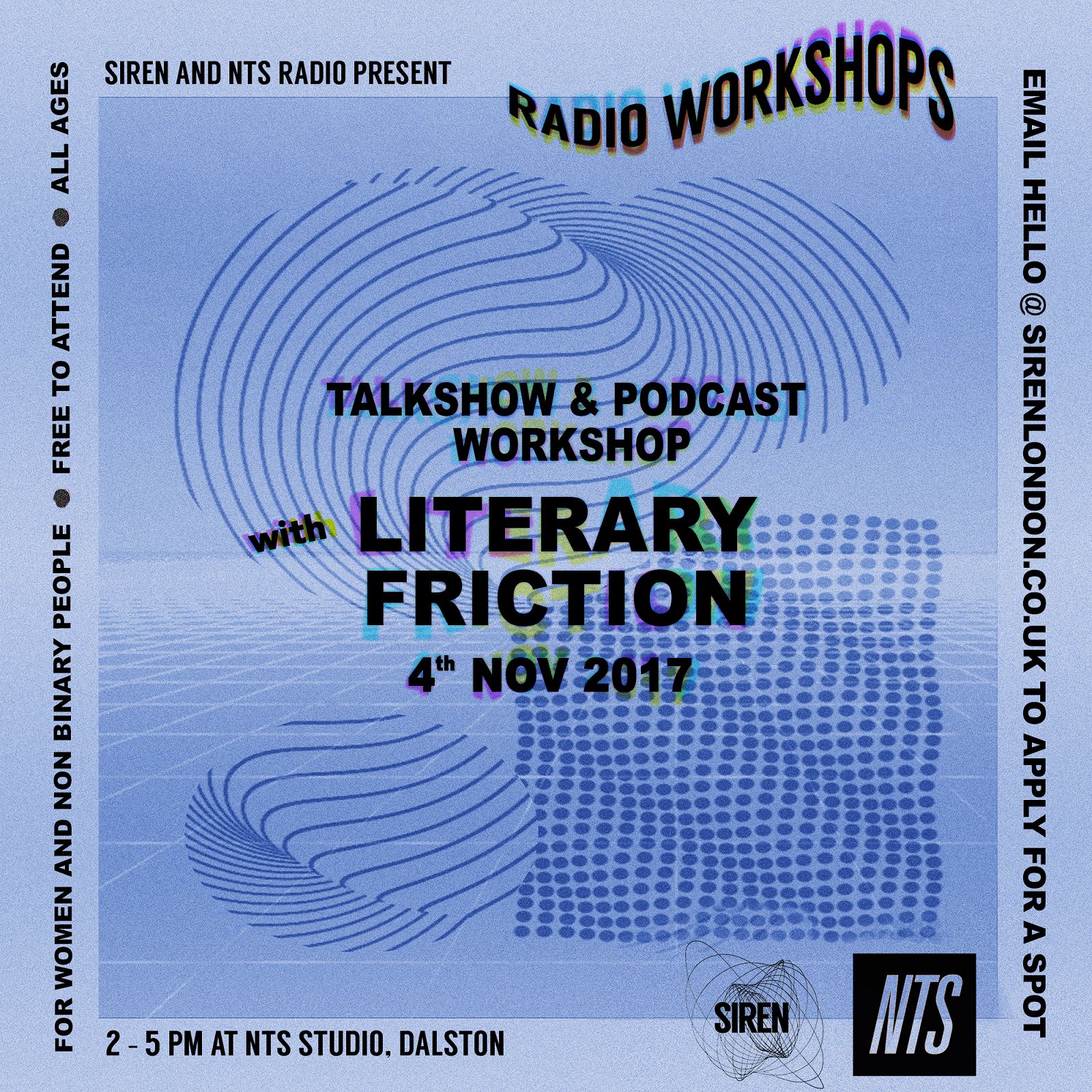 SIREN run free workshops with NTS Radio for women and non-binary people of all ages to learn the basics of broadcasting. Past hosts have included NTS DJs DEBONAIR, A.G, Moxie and Throwing Shade, and each session is tailored to the host's specific style of music and show. Attendees are also given the chance to learn or improve their mixing in the NTS Studio, as well as recording a short demo.
We're thrilled that many past attendees have gone on to do their own radio shows and podcasts, including recent NTS recruit Fauzia, Netil Radio regular Lola So and Xin (SIREN guest mix).
This month's workshop is with podcasters extraordinaire Literary Friction, who will be showing attendees the ropes of radio talk shows. The session will take place on 4th November at the NTS Studio in Dalston.
Please email hello@sirenlondon.co.uk for details of how to apply.