THE SOUND OF GRAND THEFT AUTO: A MUSICAL HISTORY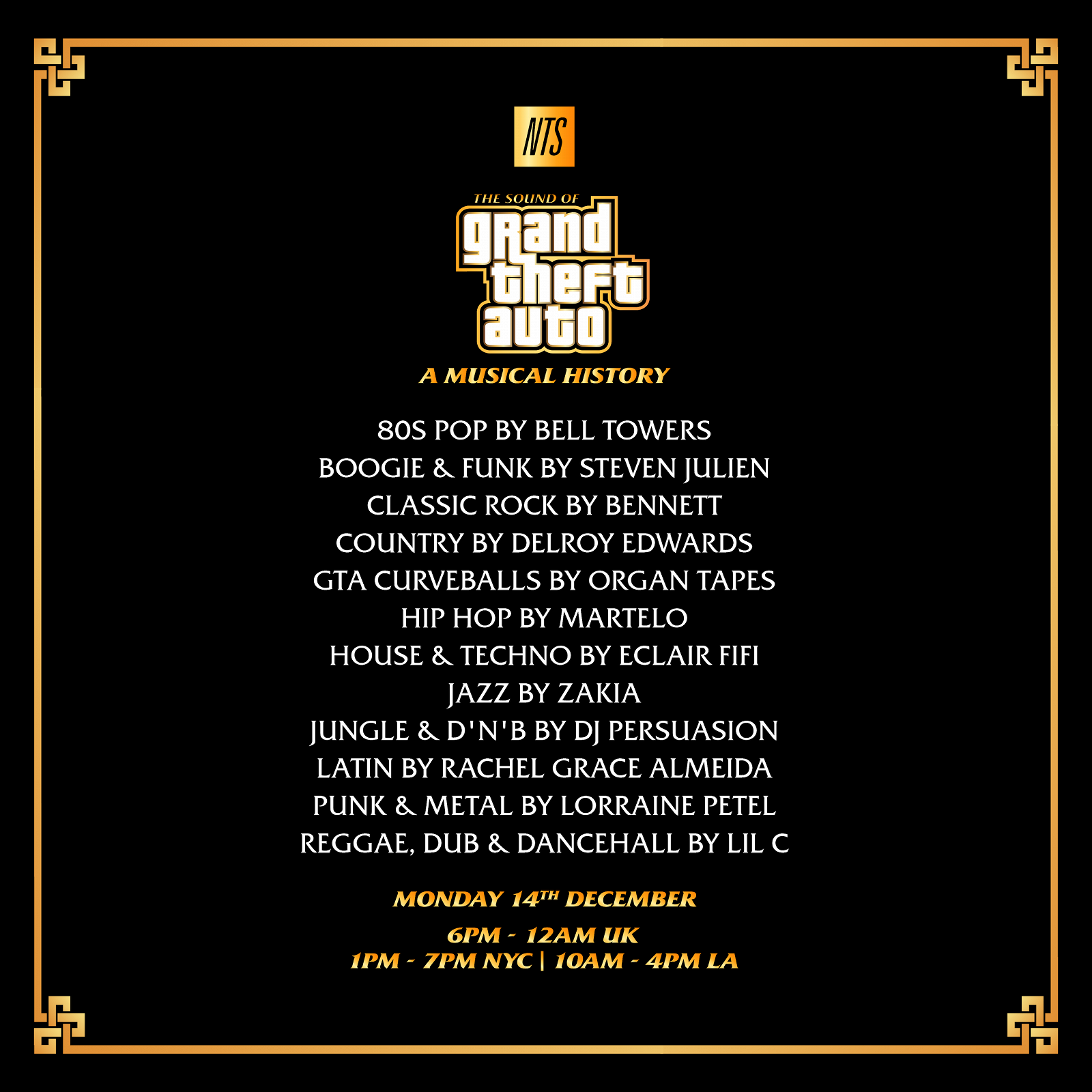 On Monday 14th December, NTS Radio will be hosting Grand Theft Auto: Sounds of the Road - a six-hour radio takeover across two live channels, with a selection of NTS artists and selectors presenting radio shows built upon the musical heritage of Rockstar Games' flagship series.
Coinciding with the release of The Cayo Perico Heist, which comprises the biggest musical update in the GTA universe since the release of Grand Theft Auto V, NTS residents will be producing thematic radio mixes exploring some of the series best loved genres, from the games' top-down beginnings in the late '90s to present day.
Expect to hear music from the likes of Delroy Edwards, compiling the best country and western music as featured on GTA throughout the years, whilst Lorraine Petel rounds up a whistlestop tour through hardcore punk, metal and DIY. Bell Towers will be crafting a mix of glossy '80s pop from Vice City and beyond, with house and techno getting the 'Grand Theft Audio' treatment from Eclair Fifi.
FEATURING CONTRIBUTIONS FROM:
MARTELO / LIL C / ZAKIA / BELL TOWERS / ECLAIR FIFI / DJ PERSUASION / DELROY EDWARDS / STEVEN JULIEN / BENNETT / LORRAINE PETEL / RACHEL GRACE ALMEIDA / ORGAN TAPES