NTS x We Are Who We Are - A Coming-of-Age Radio Series
To mark the release of the new Luca Guadagnino-directed drama series, We Are Who We Are, NTS and HBO® are launching a 5-part radio series celebrating coming-of-age - beginning next Tuesday 15th September on nts.live.
The series will kick off with the two stars of the show Jack Dylan Grazer and Jordan Kristine Seamón for Ep1: Connections, where they'll share some of the tracks they've been listening to recently on and off set, as well as how they were cast for the show.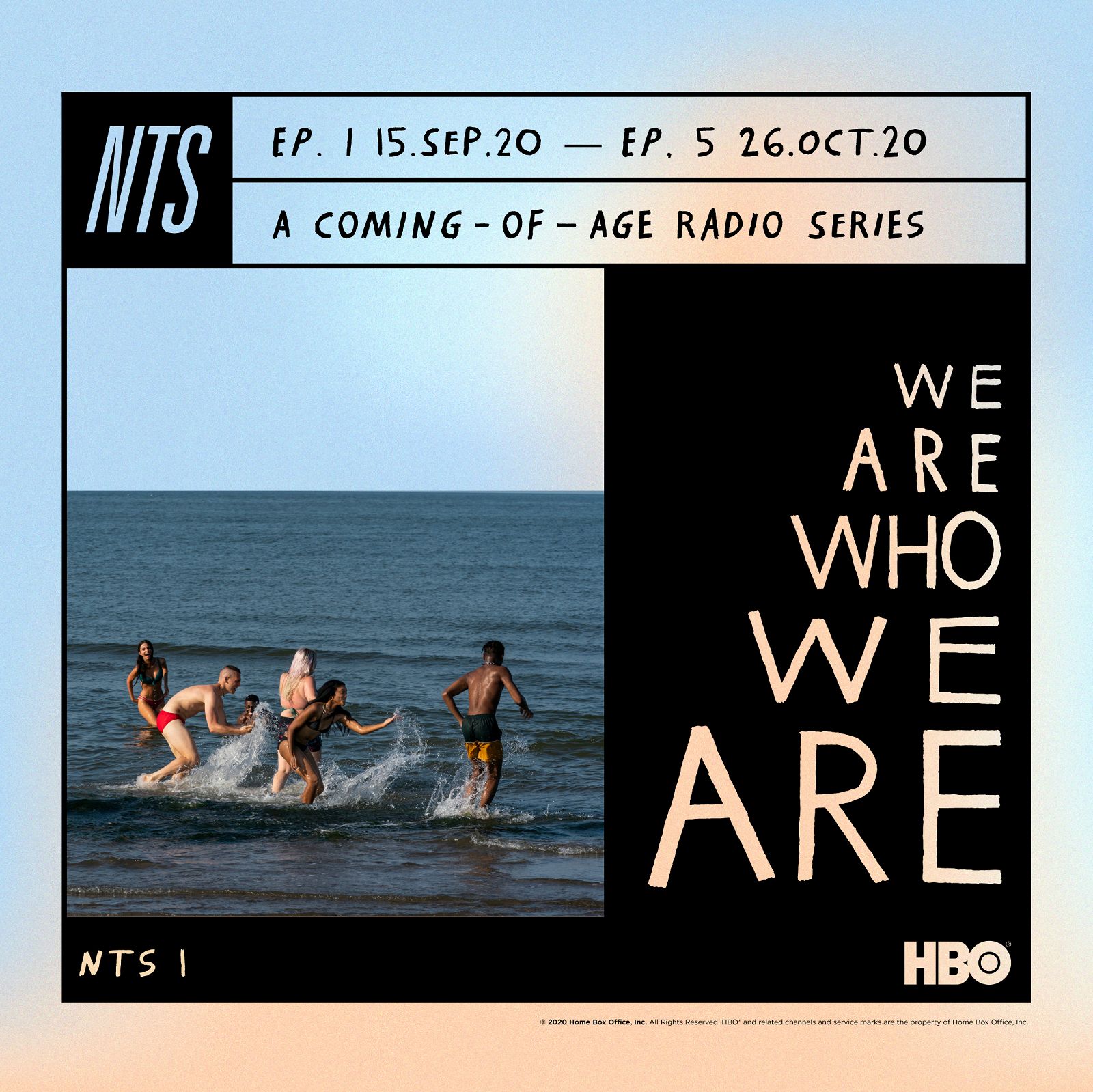 For Ep 2: Story & Song: NTS host and former editor at The Fader Naomi Zeichner will host an interview with the show's music supervisor Robin Urdang - they will take a deep dive into the process behind music selection for TV and Film, her creative influences, and the sounds of the show.
Other highlights from the series include Ep 3: First Love with Chloë Sevigny - a show ruminating on the nostalgia of first love. Ahead of the show, she will ask fans and listeners to send in tracks and anecdotes that remind them of their first love.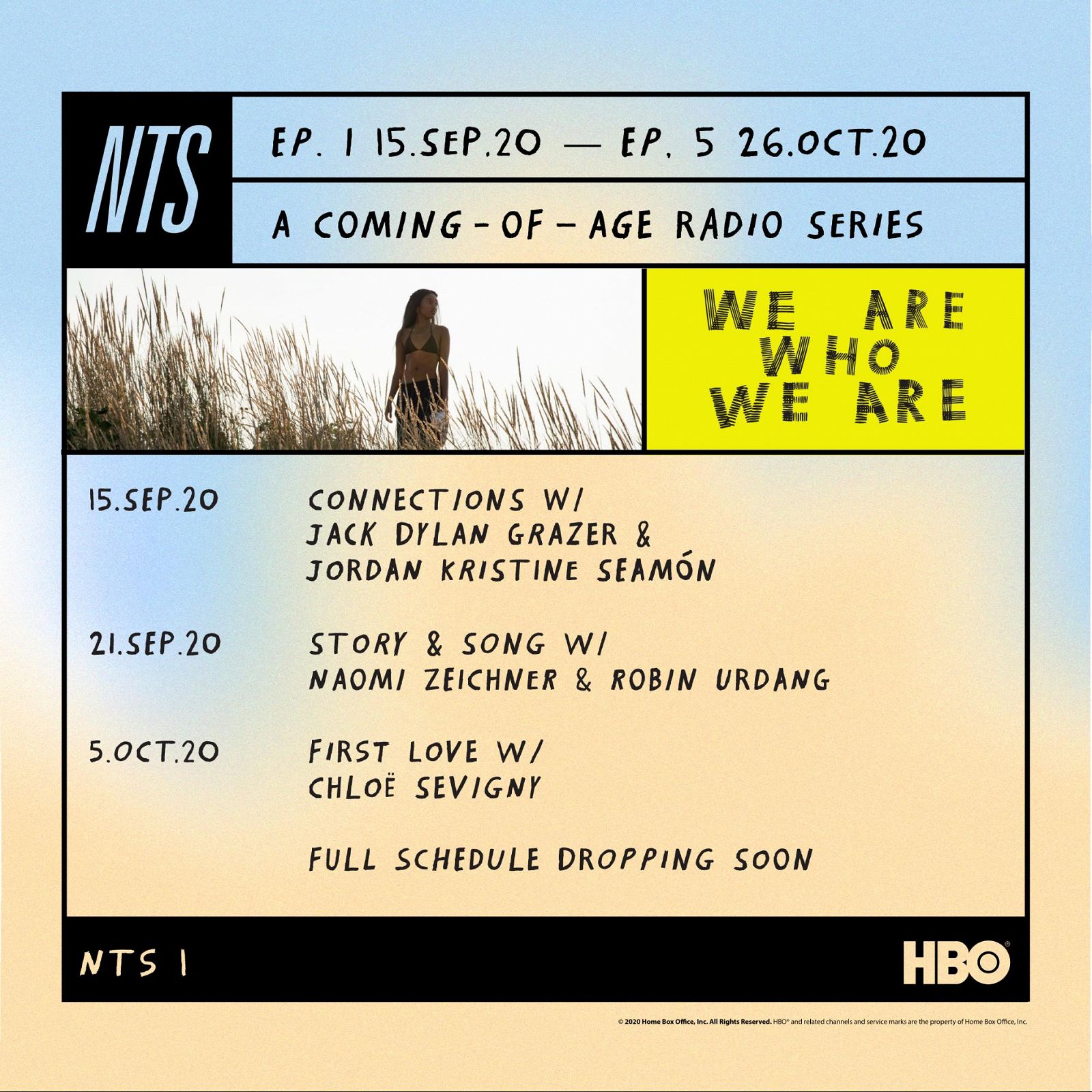 The full schedule dropping soon - keep your eyes peeled.
HBO's We Are Who We Are is a new coming-of-age story from Luca Guadagnino (Call Me By Your Name). A story about two American kids who live on a U.S. military base in Italy, the series explores friendship, first-love, identity, and immerses the audience in all the messy exhilaration and anguish of being a teenager – a story which could happen anywhere in the world, but in this case, happens in this little slice of America in Italy. The cast includes Chloë Sevigny, Jack Dylan Grazer, Alice Braga, Jordan Kristine Seamón, Spence Moore II, Scott Mescudi, Faith Alabi, Francesca Scorsese, Ben Taylor, Corey Knight, Tom Mercier and Sebastiano Pigazzi, and features an original score by Dev Hynes. It will premiere on Monday 14th September on HBO and HBO Max.
An HBO-Sky co-production; showrunner, executive producer, writer, director Luca Guadagnino; executive produced by Lorenzo Mieli for The Apartment and Mario Gianani for Wildside, both Fremantle companies, with Small Forward, alongside Guadagnino, Elena Recchia, Nick Hall, Sean Conway, and Francesco Melzi d'Eril; Paolo Giordano and Francesca Manieri write alongside Guadagnino. International Distributor: Fremantle.