Shanghai 2nd Birthday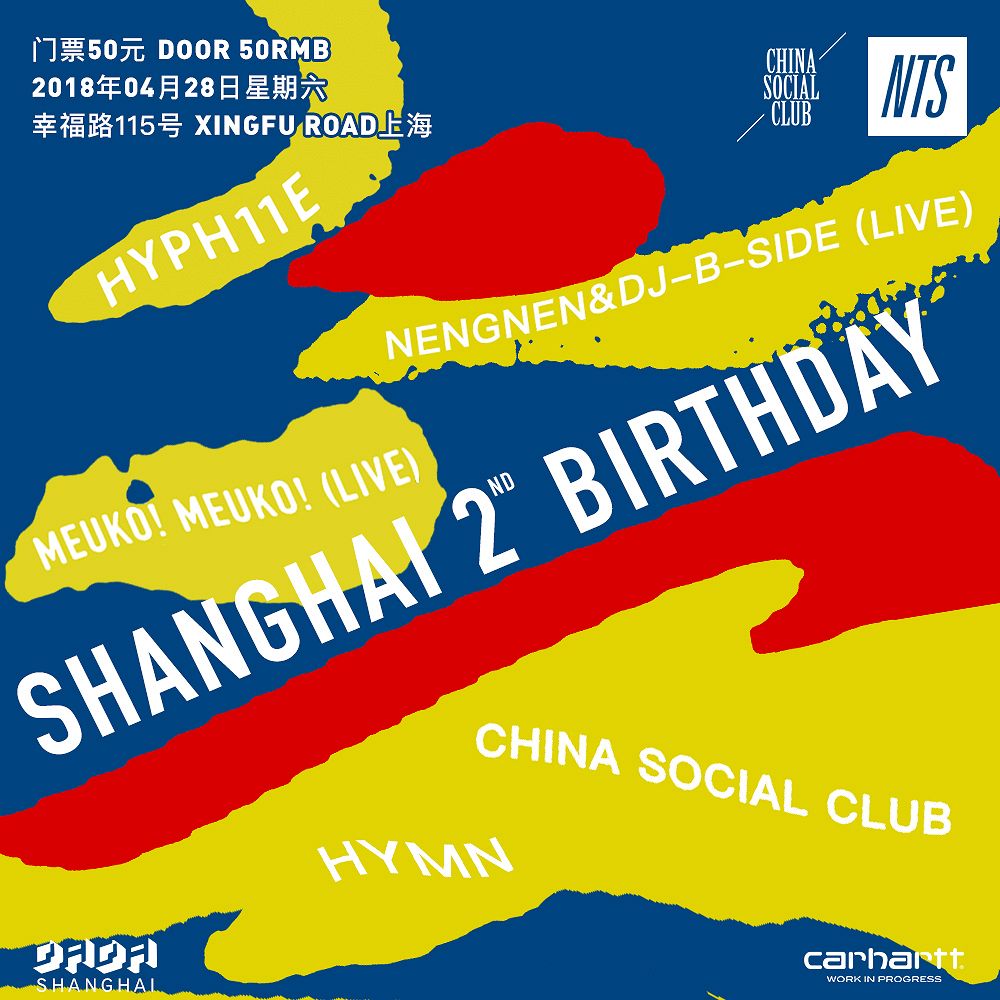 Carhartt WIP presents the second birthday of NTS' incarnation in China, celebrating two strong years of 'Live From Shanghai' broadcasts.
Come celebrate with us at Dada Bar Shanghai on Saturday April 28th, and catch sets from NTS residents and programmers China Social Club, alongside Taiwan's Meuko Meuko, Hyph11E, Nengnen and HYMN. Tickets are 50RMB on the door.