Haruomi Hosono / YMO Day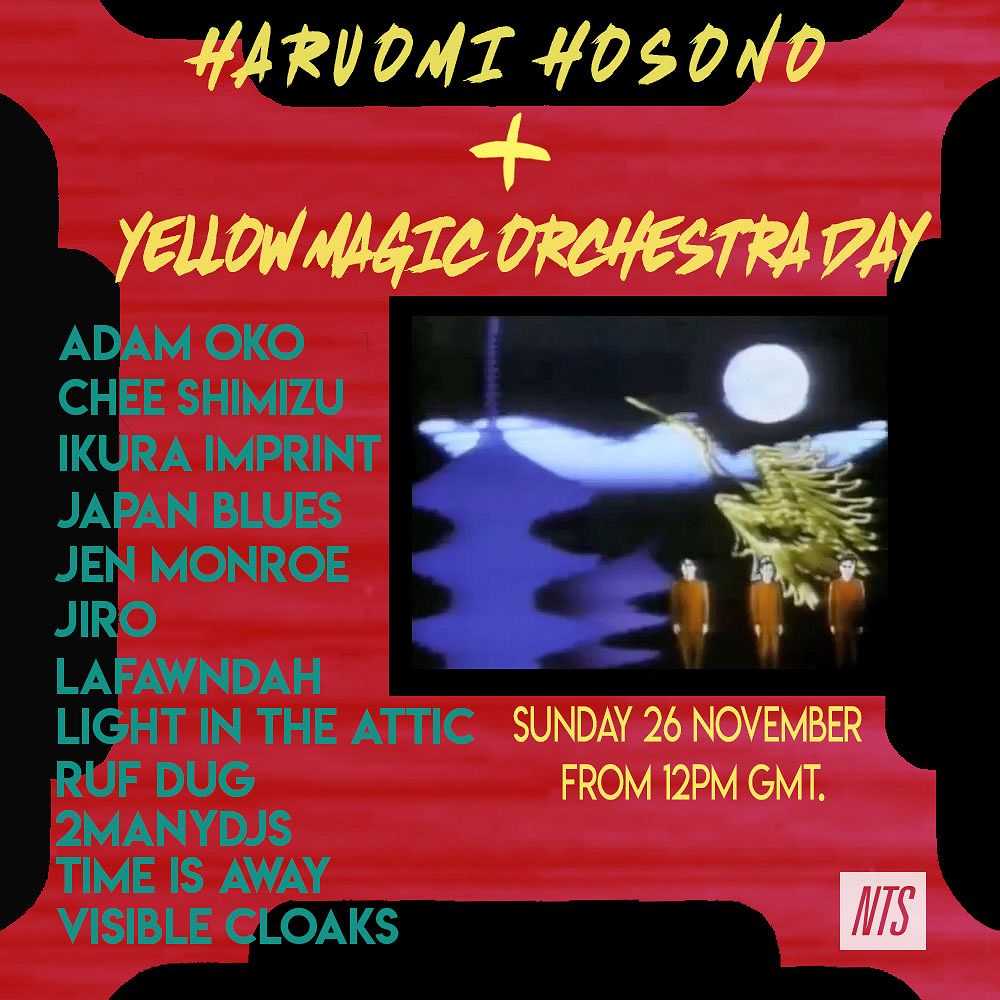 Tune in all day this Sunday for a 12-hour radio takeover dedicated to Haruomi Hosono and Yellow Magic Orchestra.
A wide range of artists, DJs and hosts will be contributing their own mixes - each filled with music composed by the legendary Japanese songwriter, as well as Hosono-adjacent music including covers, remixes, collaborations and side projects.
Taking part is Adam Oko, Chee Shimizu of Organic Music Tokyo, Ikura Imprint, NTS' resident Japanophile Japan Blues, Jen Monroe of Listen To This, Jiro (who also designed a YMO poster available from the NTS shop), R'n'B songwriter Lafawndah, Light In The Attic Records, tropical cyberpunk Ruf Dug, 2ManyDJs, Time Is Away and Visible Cloaks.