Listener's Digest 021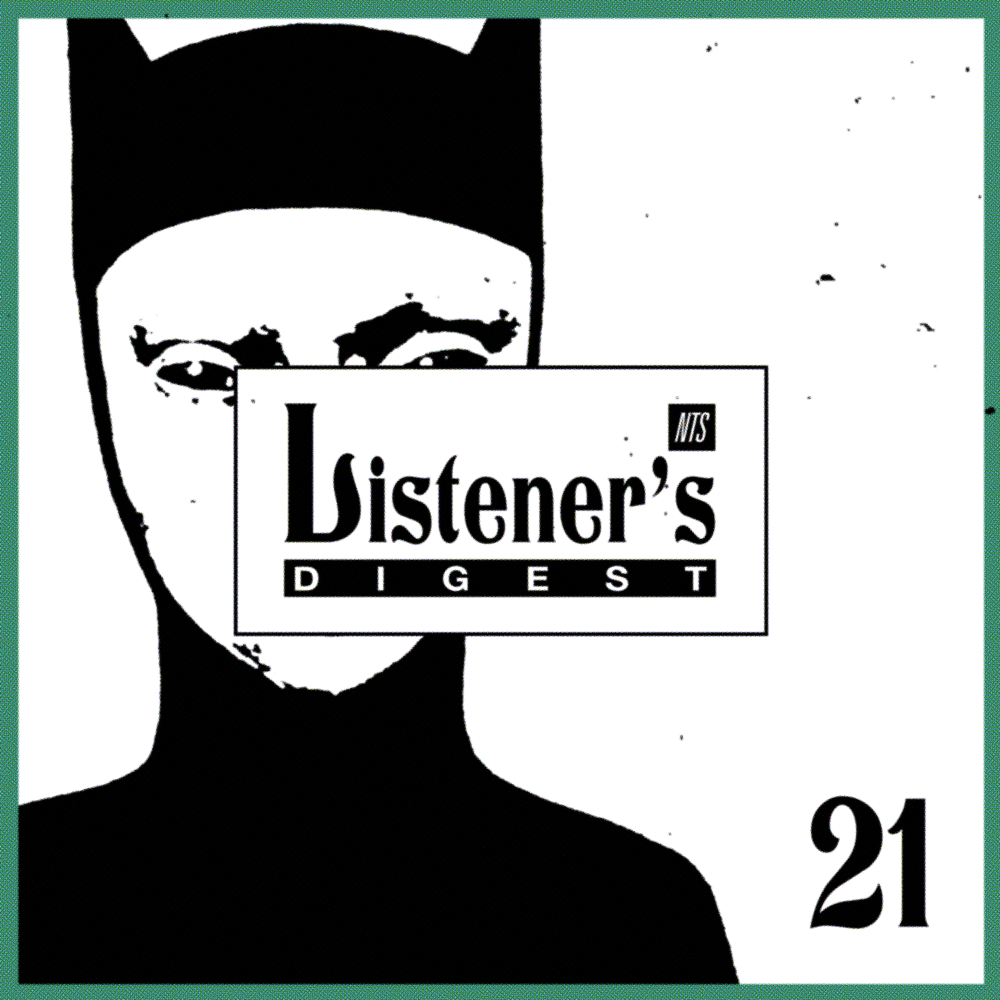 Some standout tracks from the past couple weeks on NTS...
JAYE P. MORGAN - CAN'T HIDE LOVE (LP)
Recorded in 1976 at LA's famous Sound City Studio, this privately pressed album of ultra glossy & gorgeous Californian soul has been bankrupting Discogs users for decades, until its wide release via Paris based Wewantsounds earlier this month. At the heart of the record is Morgan, whose previous career as a big band frontwoman and US TV variety show regular in the 1950s & 60s was dramatically switched up in favour of taut, funky & modern pop music with the help of a young David Foster and LA session musician giants like Harvey Mason, Ed Greene, Jay Graydon & Tower Of Power.

ANATOLIAN WEAPONS - FLOAT
An NTS exclusive, taken from the upcoming 'Elsewhere LVI' compilation on Emotional Response, "Float" is a lumbering mid-tempo banger from Athenian Aggelos Baltas, AKA Anatolian Weapons. It's no real surprise that Lena Wilikens, with her penchant for low slung chuggers, has been co-signing Baltas' productions, including a track on her Dekmantel compilation and inviting him on to her latest Lightning Conductor show. The compilation, which also features Wilikens fellow Salon Des Amateurs resident Toulouse Low Trax, is out in March.
SHLOHMO - THE END
The title track from Shlohmo's forthcoming post-apocalyptic LP, his first in over four years. Complete with haunting bells straight from Lavender Town and a syrup-stained guitar line, 'The End' sounds like something John Carpenter would make if force-fed Memphis instrumentals. According to Shlohmo, the full record to come is a loose concept album based on the end of the world, but isn't all doom and gloom: 'from the viewpoint of smoking on the couch during the extinction event… Reading a nice book while the meteor hits.'
ANGEL BAT DAWID - WE ARE STARZZ
Deeply spiritual sounds from the Chicago soothsayer, Angel Bat Dawid. This is timeless jazz music, and you might be surprised to discover it was recorded, overdubbed and mixed entirely through Angel's smartphone over the course of 2018. For more of the same, check out her recent guest show on NTS, playing her own favourites and inspirations from London's Theon Cross to Sun Xa Experiment from South Africa. You can find 'We Are Starzz' on her LP, The Oracle, released on International Anthem in early February.
OFB - SJ x BANDOKAY x DOUBLE LZ - PURGE
North London's youngers OFB return with 'Purge', featuring SJ alongside Bandokay and Double LZ. The track comes accompanied by countryside visuals complete with canines and flares, although head to their SoundCloud for a version with uncensored vocals. Very cold. As played on Scary Things w/ Bempah & JK.