Listener's Digest 024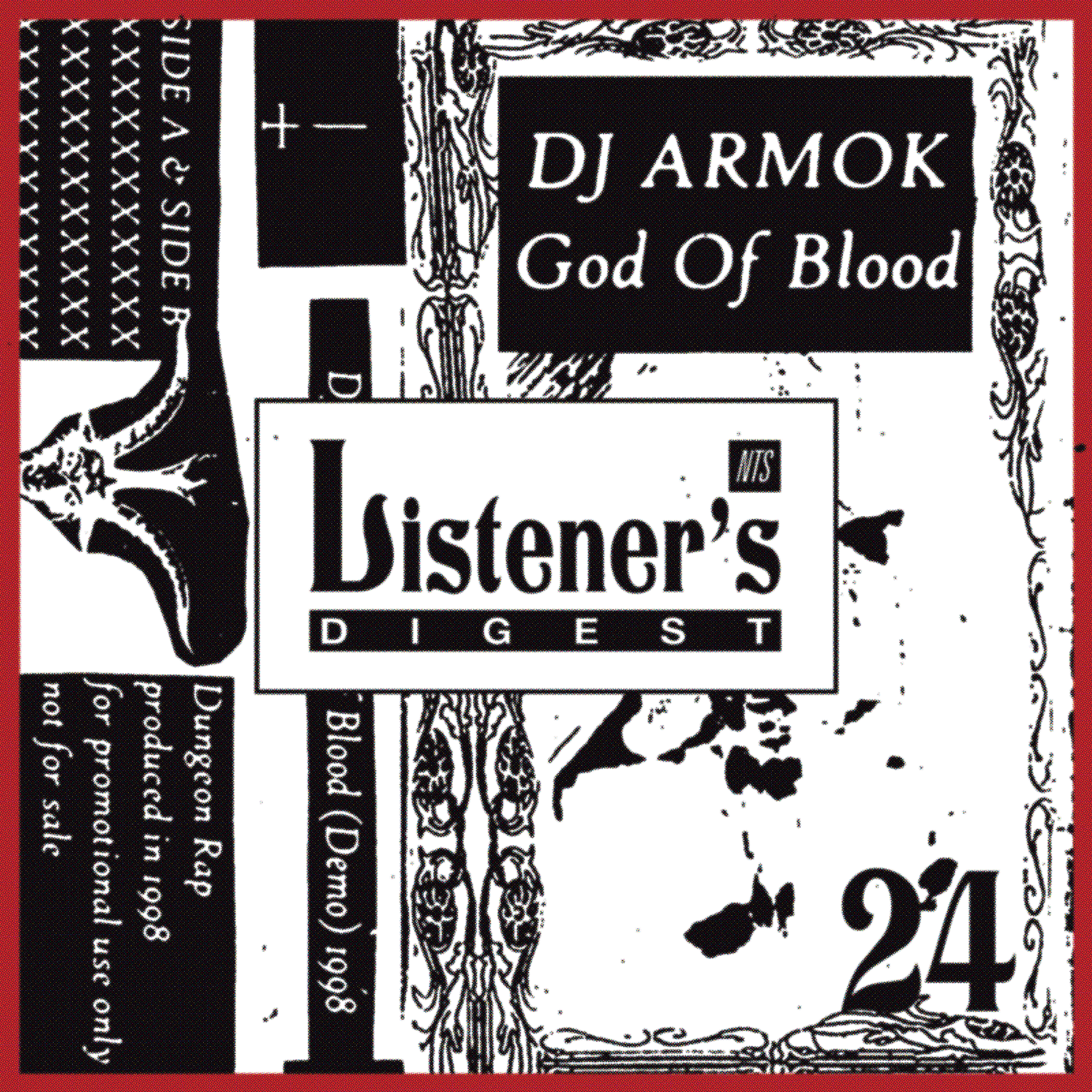 V/A - DUNGEON RAP: THE INTRODUCTION (LP)
NTS Manchester residents Natural Sciences have been pushing ominous, paranoid electronics on their label for a few years now, with releases varying from contemporary EBM club tracks to blustering Scandinavian dark ambient, and it seems like a natural fit for them to fold some spooky Memphis rap instrumentals into their repertoire. Spanning three different aliases, Ukranian producer Alex Yatsun a.k.a. DJ Sacred turns the tape hiss up to 11 and bangs out 16 avant-hip hop instrumentals that would fit equally as well thumping out of a Cadillac sound system as they would soundtracking a cult ceremony in an Arctic Circle forest. Digital and physical (on cassette, of course) is available now.
KEEL HER - "WIFE"
Keel Her's regular monthly NTS show seems so stuffed with obscure & intimate lo-fi pop you might begin wonder whether she's been breaking into bedrooms and prying the tracks hard drives personally. Pried from her own hard drive, "Wife" is a woozy, sweet & cozy affair, and the kind of thing you'd imagine Sarah Records upping to Soundcloud if they were still active today.
CLARA! - ACERO
The clinking coins, jangling cash register effects, and other numerous metallic sounds scattered throughout Low Jack's production on "Acero" (which translates, fittingly enough, to "steel"), give it the feel of a dembow rendition of M.I.A's "Paper Planes", and Clara! brings that same po-faced, give-no-fucks, energy. The release, which is getting plays on NTS from Crystallmess & Not Waving, epitomises the healthy cross-pollination between Latin & UK-centric sounds that's been bubbling for a while now on Editions Gravats & other similarly exploratory club labels. Grab "Meiga de Acero" now on Bandcamp.
PRIVATE LESSON - HIGHLAND (FEAT. TAKAKO MINEKAWA)
Total Stasis, home to releases from Ramzi, Elysia Crampton and CS + Kreme, has a new offering from Private Lesson. A joint effort from Sam Eaton alongside NTS residents Nicholas Malkin and Damon Eliza Palermo, 'Highland' sees Y2K-reminiscent breaks and trance-like pads matched perfectly with high-pitched vocals from Japanese chanteuse Takakao Minekawa. Stay tuned to Total Stasis' resident NTS show from Los Angeles for more in the same vein.
GUERILLA WELFARE - THOUGHT BREEDS
Thought Breeds is lifted from The Nature of Human Nature, a new collection of recordings from avant-funk collagists Guerilla Welfare, kindly compiled, remastered and packaged by Portland's Musique Plastique. De-contextualised TV and radio dialogue works in tandem with off-kilter '80s drum machines and a meandering bassline. Catch it in the opening tracks of Charlie Bones' breakfast show from a few weeks back, or head straight to the source and get the full release from Musique Plastique.
TUJIKO NORIKO - ROOFTOP
Bill Kouligas' PAN label is launching a new offshoot called Entopia, with a focus on music originally commissioned to accompany film, art, theatre, dance and fashion. The debut release comes from Japanese pop experimentalist Tujiko Noriko, who co-directed, starred in and composed the soundtrack for the film Kuro. Through depicting the experiences of a Japanese woman living in Paris and caring for her paraplegic partner, the film looks to show the 'volatility of the ways in which we grapple with what is unknowable' according to Noriko and Koyama talking to MUBI. The lead track, Rooftop, is dripping with contemplative ambience, complete with droning pads and dissonant chords. Stick around for the full album, out on April 26th.